Dip Powder Nails: Debunking the Healthier Option Myth
March 19th, 2021 by David Martin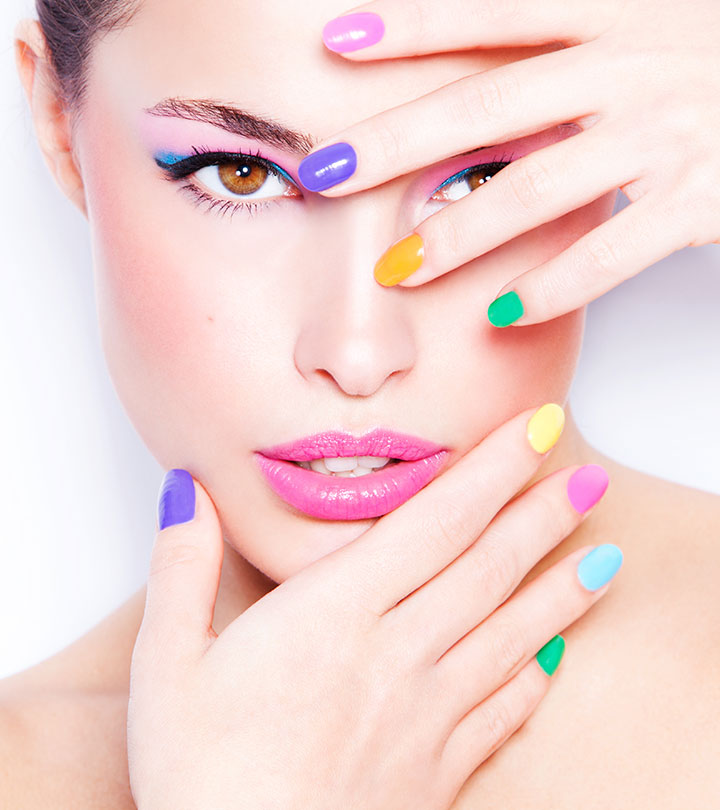 Dip powder manicures have become all the rage for the past few years. Today, walk into any salon and the technicians recommend dip when you ask for acrylic or gel polish. A dip manicure costs a few dollars more; it's natural for nail salons to encourage an upsell to a higher end manicure. They are touted as a healthier option to acrylic nails, which have long been understood to be somewhat harsh on nails. Just how much healthier are dip powder manicures? Are the claims true scientifically? Let's find out.
Overview of a Dip Powder Manicure
A dip powder manicure involves some of the same steps taken for other types of manicures. Treatment begins like a standard manicure: Push back the cuticles and then clean the nail plate. Next, a base coat is added that acts as the adhesive to bond the powder to the nail. You dip your nails into the powder, and then get another coat of the base adhesive. Quality and brand matter; powders that are higher quality are finer grains, resulting in more shine and better wear. When properly applied, a dip manicure leaves a strong, yet flexible finish. The natural feel is odor-free and it can withstand vigorous movements of the fingers. They last a minimum of 2 weeks, with many claiming they last much longer. Fans say they look more natural and have richer colors than gel or acrylics.
No UV Light Required
Dip powder manicures do not involve the use of harmful UV rays. Why is that an important part of the health equation? Let's start by looking at the amount of time UV light is used for a standard gel manicure.
It starts by placing all fingers under a UV lamp for one minute. Then both hands are placed under UV light for three minutes for dark colors and two minutes for light colors. That is a total time of between three and four minutes under a UV lamp. It does not seem like much time, but you do not need to place any part of your body under UV rays for a long time to experience damage.
One study demonstrated that only 10 minutes under a UV nail lamp generates as much energy as the limit recommended for outdoor workers that spend all day under the sun.
Prolonged exposure to UV rays can trigger several health conditions.
Melanoma
Skin cancer
Non-melanoma skin cancer
Immune Suppression
One of the best benefits of getting your nails done dip powder style is you do not have to interact with the harmful UV rays that are associated with gels.
Nutrients Added for Healthier Nails, but Not Always
The bulk of the health benefits will be found in the improvements seen in the health of the nail beds. Dip powders that are of a higher quality, like the most popular SNS Nails line, have antioxidants and vitamins in their products, in particular in the bases and sealers that are used with the powders. The nutrients are added to specifically improve nail health. For example, vitamin B5 regenerates the nail bed, vitamin A repels bacteria and adds protection from UV, Calcium improves cell regeneration. The inclusion of these ingredients is a significant reason that dip powders are gaining the reputation of being healthier, as a way to nourish your natural nail beds instead of damaging them.
The ingredients are not included in every dipping powder brand, so check with your salon provider or research the particular brand ahead of time.
Free of Toxic Chemicals
Growing awareness about chemicals used in nail polishes has driven the industry towards more healthy options. Some chemicals applied to a nail can make the nail weaken over a short period. Certain chemicals are even toxic used in certain doses and exposures. Dip powders avoid chemicals that are commonly found in nail polishes. They don't have toluene, formaldehyde, parabens, or camphor. Most are allergy-free and odorless.
The base adhesive is the same ingredient as superglue and some writers have claimed that it's not safe for nails. However, upon deeper investigation, cyanoacrylate, the bonding agent (liquid monomer) used in combination with the dipping powder, is safely used in the medical industry. It's a strong, biodegradable adhesive that polymerizes upon contact. It is also used in surgery as a hemostatic agent or to "glue" tissues together and is widely used in orthopedics for hardware fixation, and for alternative wound closure. If it's used in the medical field safely during surgery, it's certainly safe for nails.
The Bottom Line
Dip powders are popular globally for a reason. They are more durable and shinier than gel manicures, as well as last longer than acrylic manicures. Nutrient-rich antioxidants deliver several health benefits, as does nail strengthening calcium though not included in all brands of dip. Above all, dip powder manicures do not involve the use of UV rays, which means healthier skin around the fingers and hands, as well as better-looking skin as opposed to the skin that is exposed to UV nail lamps for just 10 minutes. Are dip powder nails really healthier? The answer is yes, especially if you allow a professional manicurist to do your nails.