Buying Hair Products Online Safely: 9 Tips for Beginners
November 2nd, 2020 by Catherine Marqueses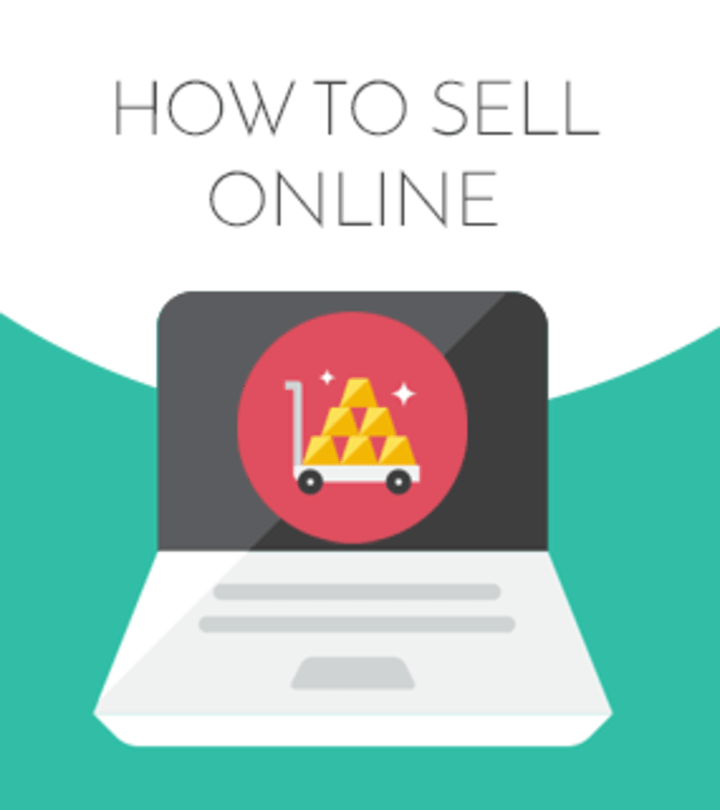 With so many hair products offered by the hair industry these days, it can be challenging to decide which products are the right products for you. The hair products online are plentiful and offer various benefits to those seeking to purchase them, but what exactly should you be on the lookout for when completing your online hair product shopping?
We're going to provide you with a brief guide that is full of tips and tricks to help you find the different hair products you need without stepping foot outside of your home. Don't stop reading now; continue reading, and find out everything that you need to know.
1. Check the Label
Just like with the foods that you eat, you're going to want to check the labels on products before making your final purchases. In this case, when it comes to purchasing hair products online, you're going to want to check the ingredients section of the products list.
When you're looking to purchase products, there are some ingredients that you're going to want to steer clear of completely. For example, formaldehyde is commonly used in shampoos and conditioners because it helps keep your products from molding and extends their shelf life.
However, you may be shocked to know that there have been various studies linking formaldehyde to cancer, and it can also cause significant skin irritation. Another ingredient to steer clear of is isopropyl alcohol, and the reason for this is because alcohol is used to dry things out.
What do you think it does to your hair? It will dry the hair out when you're trying to lock in moisture and nourishment. These are just a couple of the ingredients found in hair care products that aren't exactly consumer-friendly.
2. Look Past the Brand Name
Too often, we fall victim to the top brands' marketing schemes that have been competing for the spotlight in the hair industry. Unfortunately for you, these brands have marketing departments that are excellent at doing their jobs and may leave you purchasing products that aren't going to work the best for you or your hair.
Instead of going with the hype that comes with high dollar marketing, take some time to look beyond the brand and what they stand for. There are tons of brands out there you've never heard of that offer you more in the department of vitamins and nutrients that your hair needs to thrive.
The only way you would know this is to check out more than one brand and understand what you're looking for in the brand. Are you looking for a brand that stands beside their products and doesn't waiver just to make money? Are you searching for a brand then delivers tried and true results?
Depending on the criteria you've set for your hair products will dictate the brand you choose to purchase from.
3. Know What You Need
Advertising of any products is designed to get you shopping and then add on other products that you may not need. Before you begin shopping for your hair care necessities, ensure that you've got an idea of what you're looking for.
This will help you navigate the site search bar easier and go directly to the section that you need to be in. When you don't know what you're looking for, you may be susceptible to purchasing other items that you don't need and forgetting all about the product that you wanted to get in the first place.
4. Reviews Matter
We all have that one friend who has a hair product that they swear will work for you because it worked for them. And while you may get lucky and the product work for you, this won't always be the case, and that's why you should scroll through some customer reviews.
The fantastic thing about customer reviews is that the people providing the reviews are from all over the world and have different hair types. This means that you'll get a rainbow of reviews, and you're sure to find some reviews given by people that have the same hair texture and type as yours.
This is helpful because it will help you to gauge what the product can do for your hair when and if you end up purchasing it. Trust us to find reviews from those who may have the same hair issues as you is more beneficial than taking the word of your friend whose hair is the complete opposite.
5. Choose Quality
Before hair vitamin products, you need to ensure that the quality of the product meets your standard. Typically, when you go into a store, you're able to check the consistency and feel of a product in your hand, but you'll be doing all your testing from home because of the recent pandemic.
This means that ensuring a hair product is quality may take some trial and error. You'd have to order some products and send them back if they didn't work. However, sticking with reviewing the ingredients and checking out customer reviews is a wonderful way to ensure that you'll be satisfied with the products you're purchasing rather than spending time sending them back to the company.
6. Purchase in Bundles
Before making your final selections check the site for deals or coupons that they are offering to the customer. Depending on the company you're purchasing products from, they may offer a discount if you purchase their hair care products in bundles.
For example, if a company has debuted a new haircare line, they may provide you with a 30% discount if you purchase any three products featured in that line. The great thing about this is that most lines have anywhere from six to eight products. That way, you can mix and match the products to ensure you get what you want while saving money at the same time.
7. Join the Reward Program
Everybody loves getting money back when they spend money. This is precisely why you need to look into joining the company's reward or loyalty program that you purchase your hair products from.
Some companies allow you to amass a series of pints, and once you reach a certain number of points, you're able to take these points and use them to obtain a percentage off your next purchase or a free item. In other cases, when you're a rewards member, you'll get perks that non-rewards members won't enjoy.
This could mean reciting additional coupons or the inside information on new products before everyone else knows about them. Trust us, knowing about hair products before others know about it will have everyone talking about how luxurious your hair looks.
And after that, they'll be chasing you all over town asking where you got your hair products from. Don't worry; your secret is safe with us.
8. Everything Shouldn't be Bought Online
We understand that going to the store for anything other than groceries or going to work is out of the question. And in that case, there are some hair products that you shouldn't purchase online unless you've already tried it and are merely looking for a refill.
The reason being is that you're going to want to try them before making your purchase. Remember earlier when we talked about having to send products back to the store? Usually, you'll be fine when it comes to shampoos and conditioners, but when you're looking for pomades and styling gels, it may be easier not to purchase those things online.
Why, you may be wondering? There are so many types of pomades that come in various densities and textures that may not work well with your hair. Therefore unless you've got a specific one in mind, it's best to leave this type of product outside of your shopping cart.
9. Understand What the Product Does
This is where reading the label of the product takes on another meaning. You don't want to end up purchasing products that are meant for color-treated hair if you've never colored your hair before.
Taking the time to read the label and knowing what the product is intended for will make purchasing products online much more straightforward. Are you looking for a product that helps with hair growth? Do you want a product that controls frizz?
Perhaps the product you need is one that helps with shedding? You can easily find the product you need by reading the label of the product before purchasing it.
Buying Hair Products Online: Don't Forget the Conditioner
When you're purchasing hair products online, we understand it can be challenging, but we hope that we've made it easier. You need to know what the product is for before you add it to your basket. And we urge you to join the rewards program to save as much money as possible, especially on reoccurring purchases.
Now that your hair care products are on the way, you can sit back and relax. While you're waiting for your order to arrive to hesitate to check out some of the other posts that we've created especially for readers like you.