5 Striking Watches That Turn Heads
May 27th, 2022 by Catherine Marqueses
Parties are fun.
Meeting your friends, wearing new outfits, and socializing is fun for all. One of the parts of making your party experience most enjoyable is to wear a stunning outfit that can help you stay confident throughout the party. Your outfit has a considerable impact on your self-confidence. But what else can you do to really ensure you always look stylish and feel confident when you put on your party outfit?
It may seem easy but putting on a watch adds a lot of weight and class to your look, and it also helps you feel better about your outfit. Watches are remarkably simple in terms of accessories but they style your appearance, irrespective of the event.
If you are looking for party-specific watches or otherwise, you can always take a look at these 5 amazing watches. You can wear them anytime to flaunt your style and boost your self-confidence at any party. Check them out:
The Blue and the Beautiful
This unisex watch, the Reflex Vox, is the perfect hi-tech watch that comes with a lot of amazing features. A digital watch has practical features that can be a great conversation starter for you while allowing you to look very trendy and cool. Some of the best features of this watch include a heart rate monitor, blood oxygen level monitor, built-in sports modes, and Alexa personal assistant. All of these features make this watch stand out as an accessory that can spruce up your outfit.
The Red Wonder Woman
Leather strap watches are a must-have in the accessory list of all women. Whether you are wearing a formal or an ethnic outfit, a leather strap watch can be the perfect companion to make you look classy. If you want your watch to stand out and look bold, go for bright coloured straps as they will create a bolder look. The wonder woman logo on this watch will be an excellent way for you to show your support for your favourite female superhero. It will also highlight you in all your strength and glory.
The Rose Gold Stunner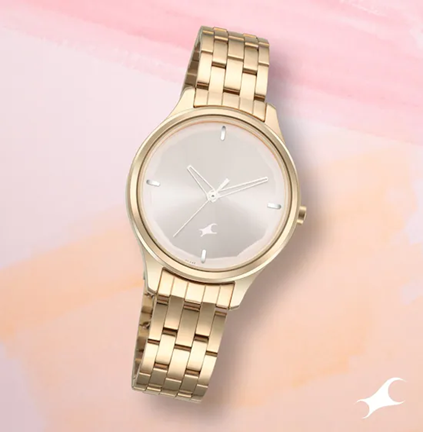 You must always have the option to wear a metal-strapped watch. Metal strap watches are not as comfortable as the soft leather band watches, but they offer a classier look that is hard to miss. These watches are also versatile. They add grit to your attitude when you don them with a formal outfit. For casual outings donning this watch can help you get your no-nonsense boldness across. Interesting, isn't it? 
The Batman-style Appeal
When it comes to men's fashion, wearing watches is an important part of your outfit. Watches are common accessories that can be worn anywhere, be it a party or a meeting. But different watches are suited for different outfits and occasions. When you are all decked up and going to a party, you can go for an effortlessly classy and designed leather strap watch like this one. This watch feels comfortable and fits right into your outfit.
The Silver Shine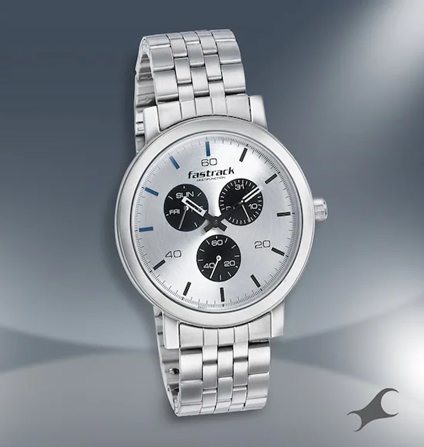 If wearing a simple leather watch is not your choice, you can go for the exact opposite route and wear a bold, heavy, and classy metal strap watch that fits your party outfit perfectly. Whether you are going to a casual or a formal party, a stylish metal strap watch like this one is surely going to put the perfect finishing touch to your outfit. Not only will this watch blend with your outfit, but it will also get you noticed at the party.
Pick the Ideal Timepiece for Your Party
Watches are important for both men and women. It is one of the most functional and important accessories that you will ever own. Pairing the right watch with your outfit can make you look glamorous. So, pick your watches carefully from the nearest stores of reputed brands such as Fastrack. They have the best collection you can look for when picking a timepiece.