Understanding the Main Types of Cosmetic Injectables
December 15th, 2021 by Diana Ross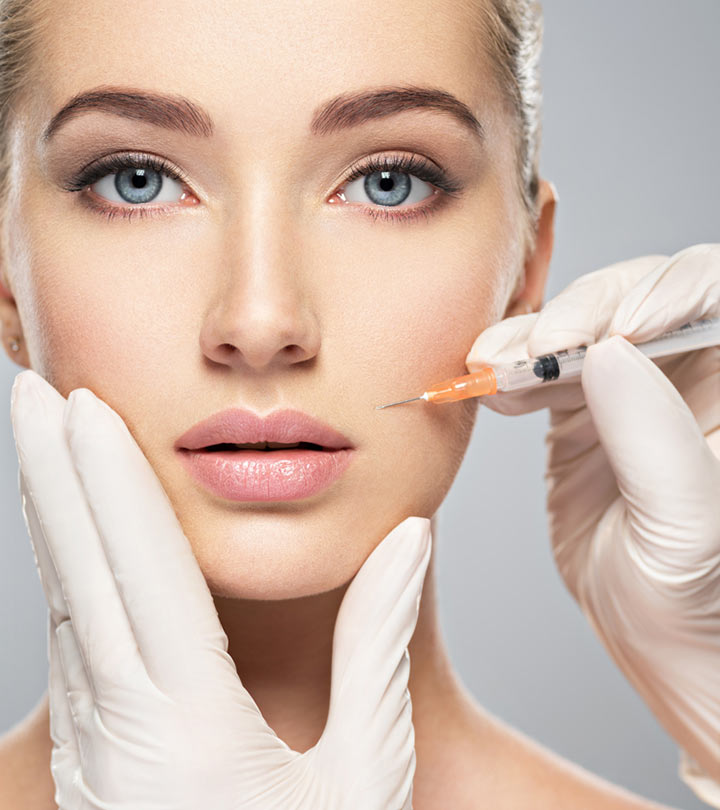 The idea of getting injected into different parts of the face can be frightening. However, if the injections come with some benefits, then they are worth the pain and discomfort. Cosmetic injectables enhance how you look by getting rid of conditions like wrinkles and excess fats on the face. A lot of research is usually done on these injectables to ensure they are safe and effective. They are available in many types, each with its own unique benefits. Below are some of the most common cosmetic injectables.
Botox
Botox has been used for several years in the treatment of wrinkles. It is a form of botulinum toxin that is purified to make it safe for use. Botox removes wrinkles by blocking the nerves signals present in muscles. It works by temporarily freezing the nerves, which reduce their movement, reducing or removing wrinkles.
After getting Botox cosmetic injectables, you will start seeing some changes after a few days or weeks. Botox is a safe cosmetic injectable when administered by a qualified practitioner. Apart from correcting wrinkles, It is also used in the treatment of neck spasms, lazy eyes, and excessive sweating.
Restylane
Restylane is a hyaluronic acid-based filler that has several cosmetic uses. Hyaluronic acid occurs naturally in the body, but its synthetic form is the one used in Restylane. some of the uses of Restylane include:
Smoothing wrinkles
Adding volume to the cheeks
Reducing dark circles under the eyes
Enhancing the lips
Restylane is usually administered on specific areas of the face, using injections. It works by adding more volume under the skin where tissue has been lost, smoothening the skin and making it plumper. Each treatment session lasts for about 20 minutes, depending on what you are being treated for. This treatment is non-invasive., and you can resume your normal activities immediately after getting it.
There are several types of Restylane, each used to treat a specific condition. All these types are hyaluronic-based, and your doctor will help you choose the most suitable for your condition. You will need to get more injections for better results and to maintain your appearance. Usually, a filler can last anywhere between 6 and 18 months. One good thing about this treatment is that it shows results immediately after treatment. It is also very effective, safe, and has been approved by the FDA.
Kybella
Kybella is one of the most common cosmetic injectables used for the reduction of excess fat that forms beneath the chin. Kybellas is very effective and has been approved by the FDA. It uses deoxycholic acid that destroys fat cells beneath the chin to prevent them from storing fats. The acid used for this treatment is a synthetic form of deoxycholic acid produced naturally by the body. Many people require more than one treatment session to get the desired results. A doctor tailor-plans treatment for every person, according to their condition and their desired results. You can get up to 6 injections, spaced a month apart.
Kybella is more preferable to other fat reduction methods since it is non-invasive and has a lower recovery time. You also don't have to wait for long before seeing results. A majority of people report seeing results a few weeks after treatment.
Sculptra
Sculptra is a cosmetic injectable used for restoring facial volume. It uses poly-l-lactic acid (PLLA), which stimulates the production of collagen.
At first, Sculptra was only used for people with HIV to treat lipoatrophy which causes fat loss in the face, making a person develop indentations, deep folds, and sunken cheeks. Nowadays, it can be used in other people too, who have lost facial volume due to reasons like age or other illnesses. This injectable was approved by the FDA in 2014 and is very safe.
You might not see results immediately after treatment since the face takes time before it produces collagen. However, the gradual process of attaining volume makes the process natural since you don't get full all of a sudden. You need to attend several sessions, spaced a week apart, and a full treatment after some years to maintain a younger look.
You can still look younger even after aging, thanks to cosmetic injectables. They are usually safe and non-invasive, meaning you can get back to your normal life immediately after treatment. You can also get a full-volume face after an illness. Side effects of these treatments are also very minimal. You only have to get treated by an experienced cosmetics physician to achieve your desired outcomes.