Tummy Tuck Healing and Recovery: A Complete Guide
January 7th, 2022 by Candis Hall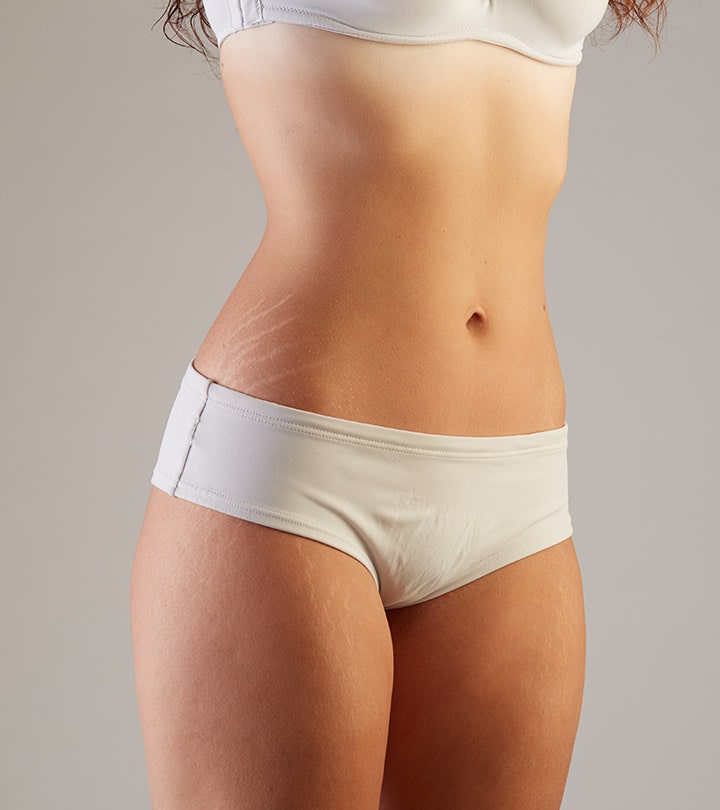 Pregnancy, aging, and weight fluctuations can significantly alter the appearance of your midsection. Excess fat and skin find a way of accumulating around this area, affecting our general appearance. Unfortunately, diet and exercise are unsuccessful in restoring our former curvaceous and youthful waist and shape.
What Is Tummy Tuck?
Also known as abdominoplasty, tummy tuck surgery is a highly successful procedure to enhance the shape and look of the abdomen. During the procedure, excess fat and skin are removed from the abdominal region. Connective tissue in the fascia is tightened while the rest of the skin is repositioned, creating a gorgeously toned look. The procedure can also repair weakened and damaged abdominal tissues tightening the belly further for better and long-lasting results. Abdominoplasty is among the top cosmetic procedures that have gained massive traction with all genders.
Like any other surgical procedure, a potential patient must do enough due diligence before going for a tummy tuck. Request the doctor to take you through the procedure's benefits, possible complications, and recovery time and process. 
Here are some of the vital things you need to know about tummy tuck healing and recovery process:
Recovery Period Varies
There is no specific answer to how long it takes to heal and recover from an abdominoplasty procedure. 
Like many other procedures, you are given an approximate recovery period but the exact tummy tuck recovery time in Miami varies based on various factors. 
These include age, the complexity of the tummy tuck, general health status, and level of post-surgery care. After the procedure, your doctor will give you a clear guide on post-surgery care and a more specific time frame for your recovery process. All the same, most people are recovered and back to their regular schedules in about eight weeks.
Your Type of Tummy Tuck Procedure Matters
There are various types of tummy tuck procedures. These include:
Mini Tummy Tuck
This requires a slight horizontal incision, usually between the hip bone. It is perfect for patients almost of the ideal weight with small amounts of stretch marks, stubborn fat, and skin on the abdomen.
Full or Standard Tummy Tuck
Generally, this type of procedure requires a hip-to-hip incision and one more around the belly button.
Extended Tummy Tuck
The incision in this procedure goes all around to both sides of the lower back. It is perfect for patients who have lost a significant amount of weight. The process removes more skin than the full or standard tummy tuck.
Reverse Tummy Tuck
This is a partial tummy tuck where loose skin is removed from the upper part of the abdomen.
What to Expect Immediately After a Tummy Tuck Procedure
One of the most crucial things to remember is adhering to your doctor's guidelines. Immediately after the procedure, the doctor will cover your tummy with surgical dressing. Usually, there are several small, thin drains placed all around the incision to drain any excess fluid that might accumulate around it. It would be best if you rested at a certain angle immediately post-surgery. The surgeon will also guide you on the safest ways to move to avoid discomfort and the formation of blood clots. You should also find a reliable assistant to drive you home and help you out after the procedure.
Tummy Tuck FAQ
How should I prepare for a tummy tuck surgery?
Ensure that you are at a stable weight before scheduling a tummy tuck procedure. This way, you can make the most of its potential benefits. Your doctor will recommend a pre-surgery testing issue and a medical clearance to guarantee that you can safely go for the surgery. Some necessary body tests before the procedure include blood work and a complete blood count. Patients with pre-existing health conditions such as high blood pressure or heart disease are at high risk during the procedure. The doctor may recommend an electrocardiogram, among other tests, to be sure.
How can I enhance my tummy tuck healing and recovery process?
First, follow your doctor's instructions and guidelines to the core. Other tips to help you speed up the recovery process include:
Proper hydration
Adequate rest
Deep breaths and coughing deeply
Proper pain management
Proper nutrition
Small movements
The recovery period for a tummy tuck is between two to eight weeks — at least six weeks post-surgery. If you had a significant amount of skin removed, the recovery time might be longer than a patient who has a smaller tissue removed.
Are there any potential risks associated with a tummy tuck procedure?
Generally, this procedure is safe, and most patients are happy with the results. All the same, the surgery comes with potential risks and complications that might include:
Blood clotting
Severe skin scarring and discoloration
Pain or numbness around the surgical area
Infection
Surgery-associated risks such as general anesthesia and intravenous sedation