A Short Guide to Techwear Clothing: Fabric and Style Explained
December 13th, 2021 by Catherine Marqueses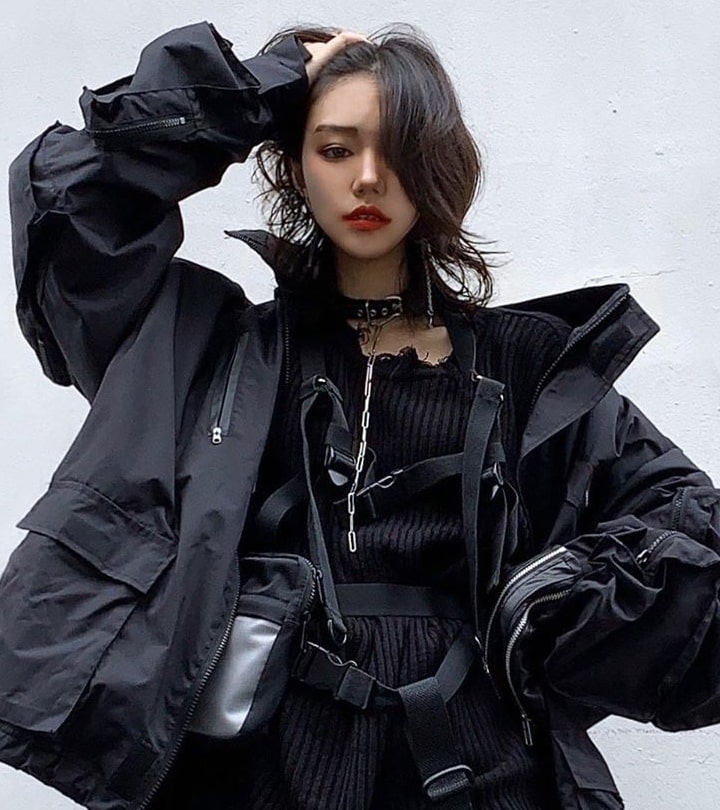 Look functional wear functional still thinking how? Have you ever worn techwear outfits?
No! then it's hard to know the functionality and comfort of techwear clothing. But if you once tried it, I will guarantee you that you will surely love it. Technology and techwear clothing are new trends that bring function and fashion to one outfit.
Techwear is clothing that is stitched with quality fabric and advanced technology that helps you to be functional. It's the style of the new generation. If you want to adapt the comfort and fashion styles, all you have to do is update your outfit with some techwear clothing that you can get on any online techwear store such as Tenshi.
This techwear store has all techwear clothing articles manufactured with quality fabric.
Well, if we are talking about the material and fabric of the techwear clothing, then why don't we discuss it first so that you will get a clear idea about the actual quality and natural fabric of techwear dress;
Techwear fabric
The buyers most importantly observe the fabric of tech wear clothing as the clothing quality is highly dependent on its fabric, so the most common high-tech fabric list includes Schoeller, ETA proof, Epic cotton, storm System, Polartec classic X pack, GORE-TEX and many more.
The Gore-Tex is the most preferred for the Techwear jacket. The Schoeller dry skin is the preferable choice for softshell pants, and the Polartec classic is always the first choice for fleece as it makes it breathable.
These are the most popular fabrics used in techwear clothing as the techwear clothing is categorized in many other fashions. People wear it for a different purpose. Some of the techwear fashions are as follows;
Casual Techwear fashion styleUrban Techwear fashion style
Cyberpunk Techwear fashion style
Outdoor Techwear fashion style
Black Tech fashion style
These techwear fashion styles have their statements, and various techwear clothing is worn differently in these techwear fashion styles. If you want to try any techwear fashion style statements, let me give you a quick guide to these fashion styles.
Casual techwear fashion style
it's also known as performance menswear. This style is adopted and worn world widely pair with classical tech designs, and it can quickly wear with every day. These clothing pieces include Ultra formal blazers, waterproof and breathable jackets, pure soft shells jackets, pants and wool hats.
Urban Techwear fashion style
Also known as urban and futuristic look, this style includes kimonos, technical t-shirts, Japanese prints, joggers, pants, sneakers, matching t-shirts for sneakers, breathable jackets, and sweatshirts.
Cyberpunk Techwear fashion style
Sci-fi movies and video games inspire it. This style carries out with the Mask, integrated LEDs, coloured lenses, and everyday techwear.
Outdoor Techwear fashion style
It is also included in the sportswear segment, where the style is adopted while hiking, mountaineering, running, or during any gym exercise. Also known as sportswear style, it includes a sweatshirt and specific pants.
Black Tech fashion style
it is also called the military-style and named black operation fashion, which is adapted mainly by the military offices and captains. This Cargo pants, techwear jackets, waterproof jackets are on top of the list.
Final words
Techwear clothing is styled in different fashion statements, and the fabric is the essential thing that needs to be considered while buying Tech wear clothes.