The 5 Swimsuits You Need To Rock This Summer
June 21st, 2022 by Diana Ross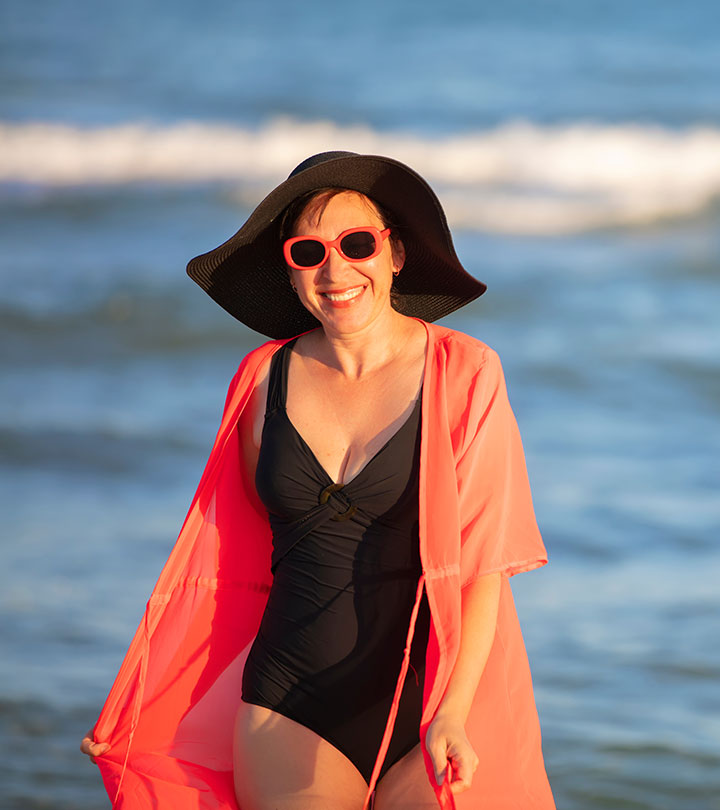 Swimwear options are plentiful these days, so it can be tough to know where to start when choosing the right one for you. There are countless styles and patterns, but some will compliment your natural beauty more than others. If you're looking to choose swimwear that fits your body type and accentuates your natural beauty, here are the five types of swimwear that will enhance your natural beauty the most!
1.    Tankinis
The tankini is a two-piece swimsuit with a top and bottoms resembling women's shorts. The main difference between tankinis and bikinis is that, unlike a bikini bottom, tankini bottoms often cover your stomach area up to your waistline. Tankinis are an excellent option for women who want to conceal their tummy while showing off their legs. However, they don't offer as much coverage as more conservative swimsuits do.
If you decide on a tankini for your next trip to the beach or pool, choose one with an attractive pattern or color rather than plain black or white—this will help distract from any potential flaws in your figure. You can search Limericki swimsuits for stylish yet affordable options. For example, the gorgeous tiered tankini top comes in four different colors and has adjustable straps for added comfort!
2.    Monokinis
These are feminine and flirty, with high-cut legs and little back coverage. They're perfect for showing off your curves in a stylish way. However, if you have larger breasts, you may want to avoid them as they'll show every last bump.
Although they're pretty sexy, monokinis can be a bit revealing. If that is not necessarily what you want when lounging by a pool or at a beach resort, it might be best to go with something like a tankini or bikini. However, choose one with a super flattering fit, so you can feel comfortable wearing it around others without feeling self-conscious about your body!
3.    One-Piece Bikinis
The style features a single solid piece across your top and bottom. You'll find it one of the most natural-looking options since it's less fussy than other designs and won't obscure your shape. But be careful with size—it's crucial to select a suit that matches your body type perfectly to ensure you don't fall victim to unflattering side boob. A good rule of thumb is to measure yourself at home, then head into a store for professional help.
4.    Sarong Bikini
The sarong bikini is a fun, flirty twist on traditional two-piece bathing suits. The sarong style may seem complicated, but with some instruction and patience, you'll swim in stylish comfort by summer. When putting together your bikini look for any occasion, focus on complementary colors that highlight your best features and minimize what you don't want people to notice.
The fold at the top of a sarong creates both volume and coverage; use it to your advantage. If you have small breasts, push them up to be more noticeable. If you have larger breasts, tie the sarong lower, making them less noticeable. If you have thick thighs or hips, consider knotting around your waist, so they don't add bulk. For thin women who want extra coverage, tie it higher up on your body to create an illusion of curves where there aren't any.
5.    Peplum Swimwear Tops
Peplum tops are perfect for emphasizing an hourglass figure, especially if you're a little heavier in your midsection. The way peplum tops sway as you walk will make your belly appear thinner and give you an incredible feminine shape. You can even add a belt to accentuate your waistline even more!
Also, make sure that when you wear one of these tops, it is snug enough to hold everything in place but loose enough so that it doesn't look like a sausage casing wrapped around your middle. You want to show off what you got while still keeping it looking classy!
Conclusion
These swimsuits will help you enhance your natural beauty while also looking great at the poolside. Stay ahead of today's trends, and pick up a few new swimsuits for your collection. These suits will enhance your natural beauty without going overboard with embellishments or exaggerated designs. That allows you to look great and feel comfortable! Which swimsuit do you prefer? Check out a reputable collection online and find stylish swimsuits that fit you well.