Self-Care Tips: 10 Things to Start Today
January 25th, 2022 by Candis Hall
Clinical studies have shown that practicing self-care reduces or eliminates anxiety and depression, improves focus, reduces irritation and anger, increases happiness, improves energy, and more.
But the modern-day girl doesn't have a lot of time on her hands; she's got so much to do! Here are 10 ways you can add a little bit of self-care to your life:
1.      Take Your Makeup Off – YOU·OLOGY cleansing balm
It is critical to remove your makeup before going to bed since it can do significant harm to your skin throughout the night.
When you sleep, your skin renews itself, and if you wear cosmetics, you're interfering with that process. The skin stops breathing, and tiredness symptoms occur soon after.
YOU·OLOGY cleansing balm, a face cleansing balm meant to melt away your makeup—and your worries—for a delightfully quiet and pleasant night, relieves the tension of a long, frantic day.
This silky-smooth balm begins as a solid and instantly transforms into a luxurious-feeling gel when it comes into contact with your skin, making it the ideal initial step in a nightly double-cleanse skincare routine.
2.      Cleanse Your Skin – YOU·OLOGY cleanser
It is essential to cleanse your skin regularly to look beautiful and healthy. Cleaning increases the effectiveness of anti-aging products and therapies.
Cleansing aids like the YOU·OLOGY cleanser give maintenance to your pore size. Cleansing ensures optimum skin hydration while also preventing unnecessary oil production.
This personalized cleaning base is sure to rejuvenate your face and prepare your skin for a new, individualized skincare regimen, thanks to the renewing powers of aloe leaf and other nutritious components.
Add three hand-selected boosters of your choice to the YOU·OLOGY cleanser base to target your specific skin concerns, transforming it into the most personal and powerful cleanser you've ever used at home.
3.      Exfoliate Your Lips – MOODSTRUCK lip exfoliator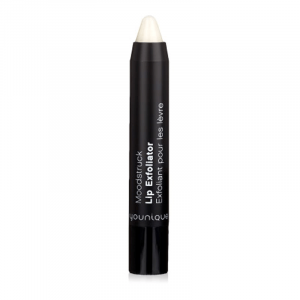 Exfoliating your lips can help remove some of the dry, flaky skin that accumulates over time, restoring gloss, softness, and smoothness right away.
That's exactly what the MOODSTRUCK lip exfoliator accomplishes. An exfoliating lip scrub not only improves the look of your lips but also makes them feel better.
After using an exfoliant, you may find that other products, such as lip butter or basic lip balm absorb more easily.
4.      Clean Your Makeup Brushes – YOUNIQUE brush cleanser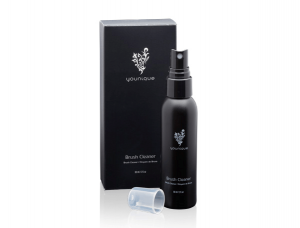 Unwashed makeup brushes serve as a breeding ground for germs, clogging pores and dulling the skin. Brushes collect germs, dead skin cells, and oil, clog pores and cause dull or breakout-prone skin.
It would be best to use a YOUNIQUE brush cleanser since clean brushes apply makeup better. When applied with a filthy brush, even the greatest makeup may appear streaky and spotty.
The application will be smoother if the bristles are clean. YOUNIQUE brush cleaning contains antibacterial qualities that will assist keep your brushes cleaned in addition to having a fresh, uplifting aroma.
5.      Under Eye Care – YOU·OLOGY eye cream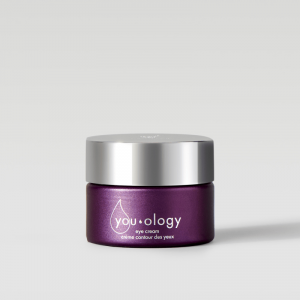 The skin around the eyes is more delicate, prone to dryness, and shows signs of aging and exhaustion more quickly.
Fluids collect under the eyes, causing puffiness, and dark circles. Squinting and constant eye movement hasten the appearance of lines and wrinkles.
Eye creams can address some of these disorders with eye creams. Use an under-eye eye cream to brighten tired-looking eyes and reduce the appearance of fine lines and dark circles for a more youthful shine.
YOU·OLOGY eye cream is part of the YOU·OLOGY focused range, which focuses on masking the telltale signs of aging and weariness.
This silky marvel makes aging eyes seem firmer and tighter with regular use, making it a fantastic eye cream for dry skin, oily skin, combo skin, and normal skin.
6.      Eye Lash Care – MOODSTRUCK ESTEEM lash serum
Here's one no one thinks about but is important! Sure they make your eyes look flirty and attractive, but they protect your eyes too.
The purpose of your natural lashes is to keep bacteria out of your eyes and lash extensions serve the same purpose.
Lash extensions can cause infections and, in most cases, injure your natural lashes, causing them to fall out along with the extensions. However, MOODSTRUCK ESTEEM lash serum can help you regenerate them.
MOODSTRUCK ESTEEM lash serum works with a combination of ingredients that help make your lashes thicker, lusher, and longer.
7.      Facemask Every Weekend – YOU·OLOGY hydrating mask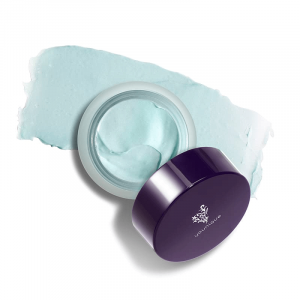 Using a face mask product may be quite beneficial to anyone. Face masks don't just improve the appearance of your skin's overall appearance.
They can also be beneficial to your health. Only a proper facial mask may remove pollutants beneath the epidermis' top layers.
With the YOU·OLOGY hydrating mask, you may immerse yourself in a self-care paradise. Enjoy the delightful, tropical aroma of this seafoam-colored mask while it helps to counteract the negative effects of dry skin.
This mask, formulated with emollients and skin conditioning agents, may be applied for ten minutes for a quick hydration boost or left on overnight for even more moisture.
8.      Moisturize, Moisturize, Moisturize! – YOU·OLOGY day moisturizer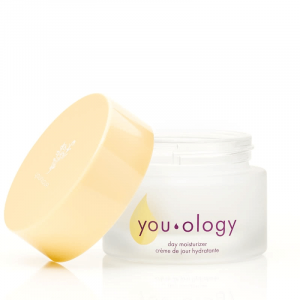 Moisturizer can help moisturize and rejuvenate your skin. The oil glands that keep our skin healthy continue to lose their strength as we age, resulting in fewer oils being produced.
When you moisturize every day, your glands don't have to work as hard to maintain your skin healthy for the rest of your life.
A YOU·OLOGY day moisturizer is customized to your skin and hydrates and nourishes, making it the finest moisturizer to combat everyday stresses when used at home.
Use the innovative MicroSperse Technology to seamlessly blend any three boosters into this moisturizing base to create a light, personalized day moisturizer that addresses your specific skin concerns.
9.      Don't Forget Your Body – YOUNIQUE BEACHFRONT body cream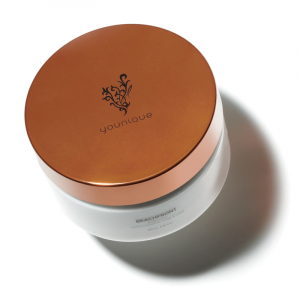 Body lotion application is one of the few affordable methods to treat oneself.
You may use the BEACHFRONT body cream on the entire body. This beach tote must-have is luxuriously creamy and smoother than butter, giving your skin a hydrated-looking shine.
One of the greatest body creams for rejuvenating your skin before, during, and after a day in the sun, this beach tote essential is a must-have.
BEACHFRONT body cream's moisture-trapping composition offers your skin a more luscious-looking glow while helping to soften the appearance of patches that feel dry and harsh. It's lighter than body butter but just as strong.
10. Wear Perfume – Younique's PASSIONATELY YOURS, ME
Several smells emerge in our everyday lives, and our sense of smell is vital in the physiological consequences of mood, tension, and functioning ability.
Fragrance may have a good impact on brain function. It has a favorable association with nostalgia, recollection, and self-image, implying that the proper fragrances might elicit pleasant sentiments and increase general well-being.
Younique's perfume, PASSIONATELY YOURS, ME is the perfect addition to your self-care routine. Younique offers four unique perfumes from which to pick, and you may pamper yourself by indulging in their delights.