Planning the Ultimate Trip to NYC: Tips for a Memorable Experience
January 20th, 2022 by Catherine Marqueses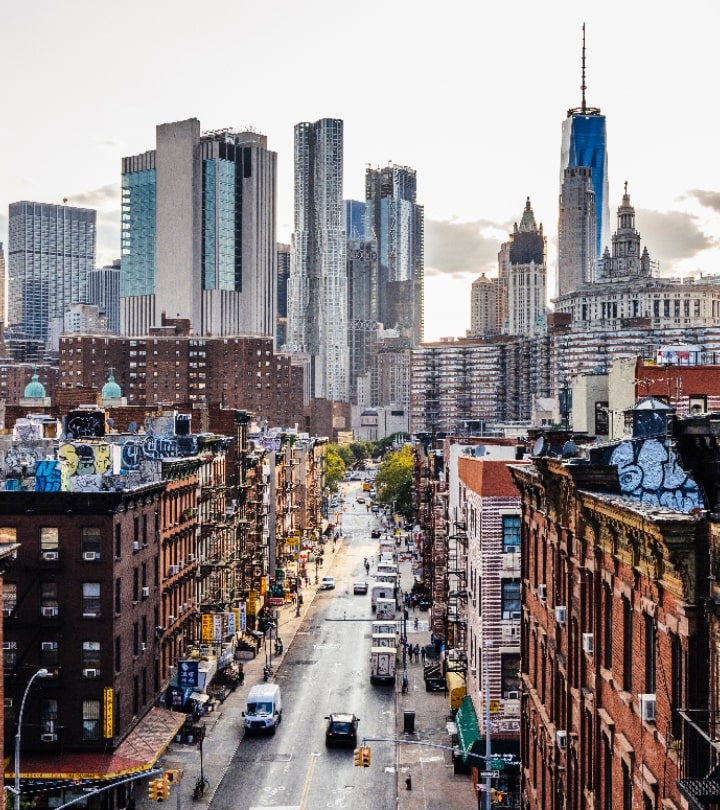 New York City is lively, fun, and full of activities to do and sights to see. For these reasons planning an entertaining trip to the city is easy. However, planning the ultimate trip is something else entirely.
Read on to discover how you could plan the ultimate trip to NYC. 
Select the Right Time of Year 
New York is a wonderful place to visit any time of the year. However, you should select when to go carefully. In the summer the concrete jungle can be blisteringly hot, but in the winter the snowy wonderland could be packed full of people depending on how close to a holiday you are. It's all a matter of personal preference. Once you've determined this you're off to the races.
Book Your Room 
First things first, get a room. With plenty of hotel and Airbnb options, you are bound to find something in the area of your preference. For more affordable options, check outside the city in Brooklyn or even New Jersey. Both of which are just a short train ride away from everything New York has to offer. 
Make Use of Your Travel Days 
A lot of your trip time can be eaten up by the two necessary travel days. To get the most affordable place or transportation, you may often find yourself waiting around to check-in to your room or stuck with your suitcase all day while you are waiting for your departure time. 
Don't let this affect what you can do on those days. Utilize luggage storage NYC. There are locations throughout the city where you can drop your bags off for a small fee so you can walk the city hands-free. 
Schedule Your Must Sees 
There is so much to see in New York. It is full of activities and history. For this reason, it is important to do the research and determine what you absolutely must see. This will allow you to narrow down your goals for the trip so you can start building an itinerary. Here are a few popular options to consider. 
Central Park
Central Park is a staple of NYC. This massive park is home to plenty of movie scenes, hot dog stands, live music, and entertainment. You can take a quick relaxing stroll or spend all day walking/running the trails to get your steps in. It's certainly a must-see. 
Statue of Liberty
Not many people go to New York and don't visit the Statue of Liberty. This monumental piece of history has been a centerpiece of New York's identity since October of 1886. Whether you choose to just view it from across the shore or take a ferry to see it up close, you will find that it can put you in the right New York state of mind. 
The Met
The Metropolitan Museum of Art is among some of the most beloved attractions that New York has to offer. Chock full of breathtaking historic art, it could take days to fully take in the wonder that sits within these walls. 
Times Square
You've seen it in movies, live TV, and maybe even in commercials. This illuminated center for advertisement is no stranger to the tourism scene of New York. Located in the center of Manhattan just blocks away from Radio City Music hall, a trip to time square is on the top of everyone's list. 
Get the Unlimited Subway Card
The most affordable and dependable way to travel across New York is by far the subway. If you plan to spend four or more days sightseeing across NYC, then getting the unlimited MetroCard is the way to go. For a flat fee, you can come and go as you please. 
 Make Restaurant Reservations 
Everybody has to eat. New York can be busy. It's best to research restaurants that would fit into your itinerary and make reservations. This way you can be in and out. There's too much to see to waste all of your time waiting to eat. 
 Make an Itinerary 
Speaking of the itinerary. You should make one. It doesn't have to be exact, but if you want this to be the ultimate NYC trip that you've been dreaming of. Planning out the must-sees and mapping out your travel day by day will help you use your time as efficiently as possible. 
Enjoy the Big Apple 
The phrase less is more does not apply when it comes to visiting New York. This city is busy and dense with lively people and activities. So plan your trip right. Make sure that from the moment you step foot in the city to the moment you're flying away, you are making the most of it. That's how to plan the ultimate trip to NYC.