What Are Moissanite Stud Earrings? 
June 30th, 2022 by David Martin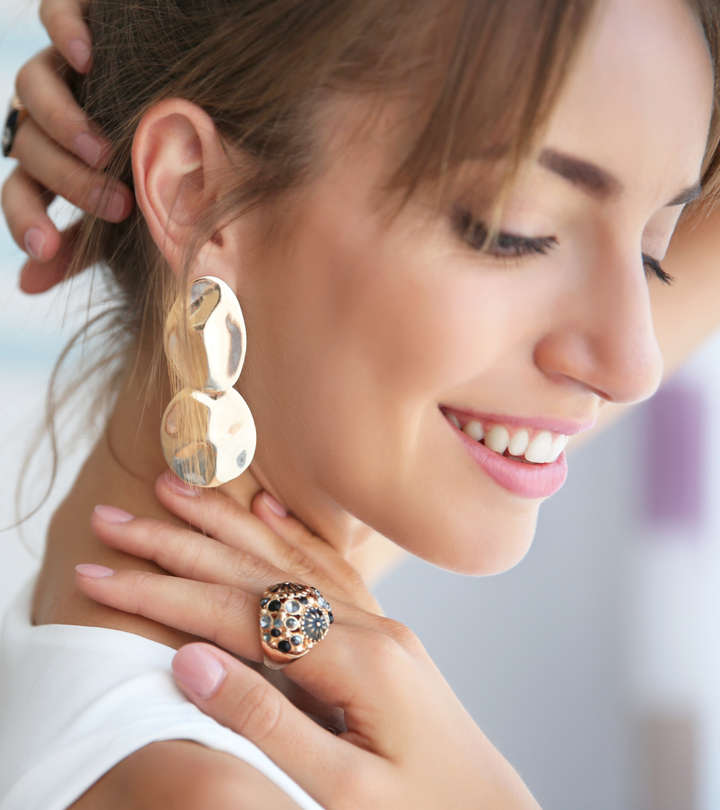 Earrings are beautiful accessories for women. Most importantly, they come in different shapes, stones and designs. Top of the earrings you will find in the market today are moissanite stud earrings and diamond studs.  However, there still are many other stud earrings types for people with different tastes and preferences. So, what are moissanite stud earrings? Read on to find out.
Diamonds are forever. They are girls' favorite gems. However, their scarcity prompted jewelers to look for alternatives. Moissanite is one such great alternative. Although the gem is also rare to find, lab-grown solutions have ensured its supply. Moissanite naturally exists as Silicon Carbide. With this chemical composition, manufacturers have been able to make it in the lab hence boosting its supply.
Stud earrings from Moissanite 
Most of the moissanite you will find in the market is lab-grown. Therefore, it is an environment-friendly solution, unlike mined diamonds. These stones are available online and are perfect for making quality stud earrings. However, you should ensure that you buy them from trusted dealers in the market.
A stud earring is a small jewelry piece worn through the earlobe.  It can take any shape and style to match different needs and occasions. A perfect stud earring example is oval moissanite set with gold. Stud earrings are great with both formal and casual outfits. They also work well with anything in between. Therefore, people prefer wearing them for a classy look on regular attire.
Why buy Moissanite Stud Earrings? 
Earrings come in different shapes and designs. They are unique for different occasions and for matching with different outfits. However, studs cut across all kinds of dressing. Therefore, they are perfect because they can go with a little bit of everything we wear especially for both men and women.
So, why consider moissanite stud earrings? Here are reasons why they are a perfect choice for your earring needs:
Availability and affordability. Moissanite is a lab-grown stone. Therefore, its guaranteed supply ensures its availability and affordable pricing. Most importantly, it will give you superior qualities.
Fire and brilliance. Moissanite gives you a better shine and brilliance than most stones you will find on the market. Therefore, moissanite studs will enhance your look and appearance with any outfit.
Shapes and sizes. Unlike other stones like diamonds, moissanite is easy to cut into various sizes and shapes. In that case, it can produce a variety of stud shapes and designs. 
Hardness and Durability. Moissanite's hardness closely matches that of a diamond. Therefore, it will make a strong and durable stud to wear on all occasions without any fear of damaging it. 
Color and shade. The moissanite gems come in different shades and colors. That way, you have variety in your choice of studs based on color.
 Moissanite Earring Studs Options 
Due to their simplicity and make, stud earrings come in different shapes and sizes. Therefore, they make an ideal gift for a friend or family. They make a perfect choice due to their versatility and classic look. Most importantly, both men and women can wear it. Here are some of the common types of stud earrings that you will find on the market.
Round Moissanite Studs. These are stylish moissanite stud earrings with a round cut. They feature two matched moissanite stones held together in white gold four-prong settings. 
Princess Moissanite Studs in White Gold. This is an ear stud set in white gold four-prong settings with quality moissanite stones. Just like other studs, it is good for sprucing up your look. 
Cushion-Cut Moissanite Studs. Known for their elegance and beauty, cushion-cut moissanite studs include beautifully crafted cuts set either in rose, yellow or white gold. In addition, they either come with a push-back lock or screw back.They are among the most common variations you will find in the market. 
Portuguese Cut Moissanite Studs. These are two moissanite stones perfectly cut and held together in a floral design setting. They are unique in their design making them a perfect gift for a loved one.
Final thoughts
Moissanite stud earrings are the type of studs if you want affordable ear accessories that can almost match every outfit. They are less sophisticated but quality earrings for a stunning look.