What Is Liposuction? All You Need to Know About the Procedure 
March 8th, 2023 by Candis Hall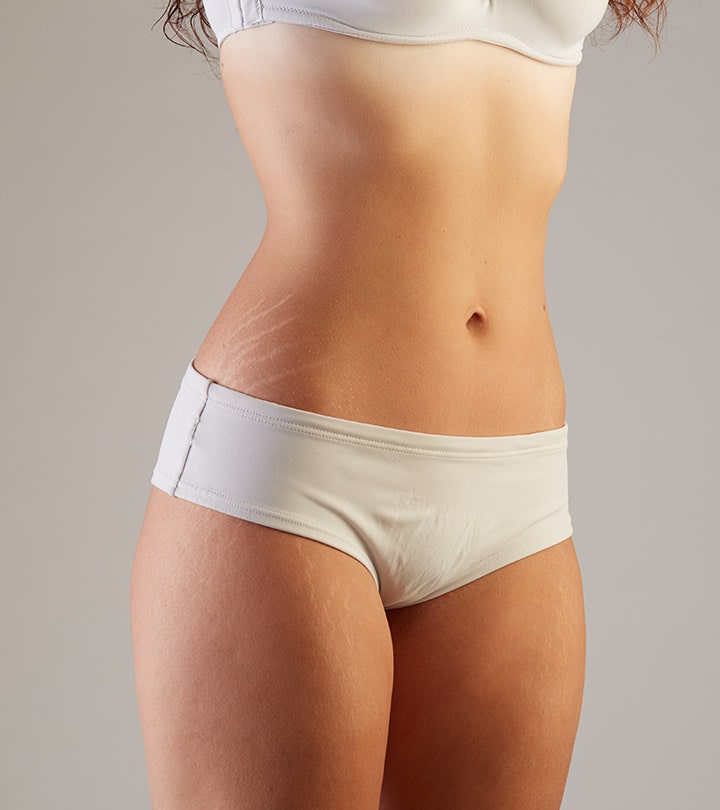 Many people are concerned about having stubborn pockets of fat in various parts of the body. This is because too much fat under the skin can negatively affect a person's body contour and consequently hurt their self-confidence. The good news is that, in some cases, it may be possible to get rid of fat deposits through traditional weight loss techniques, such as exercising regularly and adopting a healthy diet. 
If the pockets of fat refuse to go away with diet and exercise, you can try liposuction. But what is liposuction, and what can you expect from the procedure? Here is everything you need to know about liposuction.
What Is Liposuction?
Liposuction is a cosmetic procedure that aims to remove unwanted fat deposits from the various parts of the body by making small incisions and using the suction technique. 
It is one of the most popular cosmetic surgical procedures in the USA. 
The goal is to improve a patient's body contour; however, it is important to note that the procedure cannot help with weight loss. The procedure only removes stubborn fat deposits that refuse to respond to exercise and diet. 
Therefore, if you are overweight and want to achieve a slimmer contour, you will be advised to lose weight through traditional weight loss methods before going for liposuction. 
Some of the areas of the body the procedure can be used to treat include:
Waist, stomach, or abdomen
Back or chest
Chin, neck, face, and cheeks
Buttocks
Upper arms
Thighs love handles
Inner knee and ankles
What Does Liposuction Involve?
Liposuction is usually done under local anesthesia, general anesthesia, or IV sedation. This is meant to ensure you will not experience any pain during the procedure. Once the anesthesia has taken effect, your surgeon will make tiny incisions on the area to be treated. A cannula is then inserted through the incisions to loosen the excess fat. Using a surgical vacuum, your surgeon will then suction the dislodged fat. After the procedure, the treatment areas will appear bruised and swollen, and the results will become more apparent as the swelling and bruising subside.
The Ideal Candidate for Liposuction
Not everyone with stubborn pockets of fat qualifies for liposuction. The ideal candidate for the procedure should:
Be in good physical health and free of conditions that can affect the healing process
Have a positive outlook and realistic expectations
Be a non-smoker or be willing to quit smoking since smoking can compromise the healing process
Be within 30% of their ideal weight
Have good muscle tone and an elastic skin
Before the procedure, your surgeon will check your medical history and perform some tests to ascertain if the procedure is safe for you.
Liposuction Risks
Like any other surgical procedure, liposuction is not without risks. Some of the risks associated with the procedure include:
Infections
Anesthesia risks
Irregular pigmentation
Persistent swelling
Fluid accumulation
Asymmetry or irregular body contour
Poor wound healing
Deep vein thrombosis
Need for revision surgery
During your initial appointment with the surgeon, the risks should be discussed in detail for you to make an informed decision.
Liposuction Cost
Liposuction procedure cost in San Francisco, CA, can vary significantly from one provider to another and on a case-by-case basis. 
According to the American Society of Plastic Surgeons, the average cost of the procedure is about $3,637. However, this is only a part of the total cost, and you will need to talk to your cosmetic surgeon to know how much you will need for the procedure.
Liposuction FAQs
When Can I See the Final Results After Liposuction?
After liposuction, the treatment area will look swollen and bruised. Therefore, the results will not be noticeable immediately. However, as the swelling and bruising go away, the results will become more apparent. It might take one to three months to see the full results.
How Long Will Liposuction Take?
The procedure should take one to three hours, depending on the area to be treated. However, it is important to note that this is only the time that the actual procedure will take. The pre-operative and post-operative experience may extend your time at the plastic surgery facility. 
How Long Do Liposuction Results Last?
Liposuction results should be long lasting and can last a lifetime if properly maintained. However, it is important to note that the longevity of the results will depend on your willingness to maintain a stable, healthy weight. If you gain too much weight, additional fat can develop. For your liposuction results to last longer, you must commit yourself to a healthy diet and regular exercise to maintain a healthy weight.
Is Liposuction Painful?
Liposuction itself is not painful, as it is performed under anesthesia. However, during the earlier days of the recovery process, you can expect some discomfort. Your plastic surgeon will prescribe appropriate pain medication to help you manage post-operative discomfort.
Can Liposuction Help Me Lose Weight?
Although liposuction involves the removal of unwanted pockets of fat, it is not a weight loss solution. Therefore, if your goal is to cut some pounds, liposuction is not the 'be-all and end-all." Instead, you will be advised to exercise and eat healthy meals. If you need significant weight loss, surgery like gastric bypass may be appropriate.