The Realities of Online Dating Safety: What You Should Know
January 21st, 2021 by Catherine Marqueses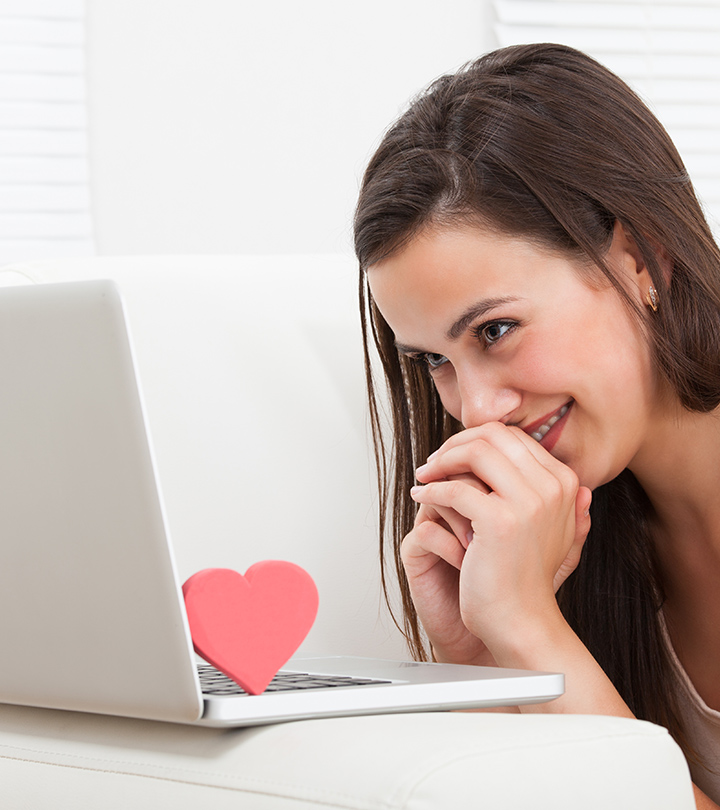 The world of dating has experienced a significant change in recent times. The Covid-19 pandemic, and the mandate of social distancing, has forced people in search of love to gravitate towards the online dating space. No doubt, once restrictions are lifted, some will be looking to casual dating apps like this one here to help them get back out there into the dating scene and ready to meet new people.
Indeed, it has been more than a decade since the concept of online dating started to gain momentum. However, thanks to the pandemic, the year 2020 has taken the popularity of online dating to a different level altogether. Dating apps such as Tinder, Bumble, and CoffeeMeetsBagel are all thriving at the moment.
While having the option of looking for love online without the need of meeting people physically is a good thing, it also exposes us to various cybersecurity threats. So, if you want to meet attractive individuals online and spend some quality time with them virtually, you must ensure that you are implementing the best cybersecurity practices. For instance, you must opt for a VPN download to encrypt your network. Additionally, it's also mandatory to be vigilant about your personal data and photos you share while dating online.
You must understand the difference between real-life dating and online dating to protect yourself from fraudsters and individuals with malicious intent. Unlike physical dating, online dating will leave you at risk of becoming victims of financial frauds, data thefts, and a series of other cybercrimes. Read on to get acquainted with three major safety concerns of online dating.
Fraudsters Often Use Online Dating Platforms to Find Easy Victims 
According to recently obtained numbers, around one in every 10 individuals on online dating platforms join these websites to scam other users. Most top dating websites are filled with fake profiles. These profiles are mostly used to dupe people.
Scams on dating sites can occur in various forms. The most common one is obviously a financial scam. People with malicious intent create a relationship with users on these platforms, build trust, and eventually ask for money. On most occasions, these people claim that they have a health issue or had an accident to get some money transferred into their account.
If you want to avoid such incidents, you must be extremely cautious when building an emotional relationship with someone you haven't met physically. When dating online, you should lever reveal too much about yourself, your family, and your friends. Additionally, you should never miss reporting any suspicious behaviors.
According to experts, you can significantly reduce your chances of meeting scammers when dating online by opting for paid dating sites. That's because it's unlikely that online scammers would spend money for a service just to find people they can dupe.
Dating Websites Are Often Filled with Delinquents 
The next most serious issue online daters face is that many dating sites don't require users to undergo thorough background checking to be accepted as members. This fact is particularly true for free dating sites.
Statistics obtained during a recent survey revealed that as much as 10% of users on various online dating platforms are sex offenders. What's even more alarming is that around 25% of rape convicts are using different dating websites to find their victims.
If you have a look at the figures obtained during recent years, you'll find that each year sees more than 15,000 abductions and around 100 murders by cybercriminals. You'll find most of those criminals on one or more dating sites.
So, if you have plans to join a dating site to find the love of your life, don't forget to check the violent offender registry of the country as well as the National Sex Offender Registry to check the background of the individual you have been matched with.
Exercising caution is a must when searching for your soulmate online as most dating sites are filled with people who are only interested in sex. The most common victims of these people are single moms and young girls. That's because gaining their trust is usually extremely easy.
Dating Profiles Rarely Contain True Facts
You should never trust the information you find on dating profiles of people you don't know. You shouldn't care about those lies if they are innocent ones. For instance, it's okay if anyone adds an inch or two to his or her height. However, beware of people who lie about their current relationship status.
According to experts, it has become almost a norm that married men and women of different age groups would join online dating platforms claiming that they are single.
Indeed, there are dating sites that are designed for married people who want to cheat their spouses to have casual sex. However, people joining such sites have similar intentions and thus their chances of getting duped are much less. The problem arises when married people join dating sites meant for singles looking for soulmates.
So, whenever you feel any emotional connection with a member of a dating site, make sure you double-check his/her relationship status before making your relationship official or letting the other person know about your feelings.
Conclusion 
It cannot be denied that online dating has allowed people to find romance even during the hard times of lockdown and social distancing. Still, you shouldn't ignore the safety concerns discussed above or avoid taking required precautions just because online dating is the easiest way to find new love at the moment.