Top Ways to Wear T-Shirts and Look Stylish 
April 14th, 2022 by Catherine Marqueses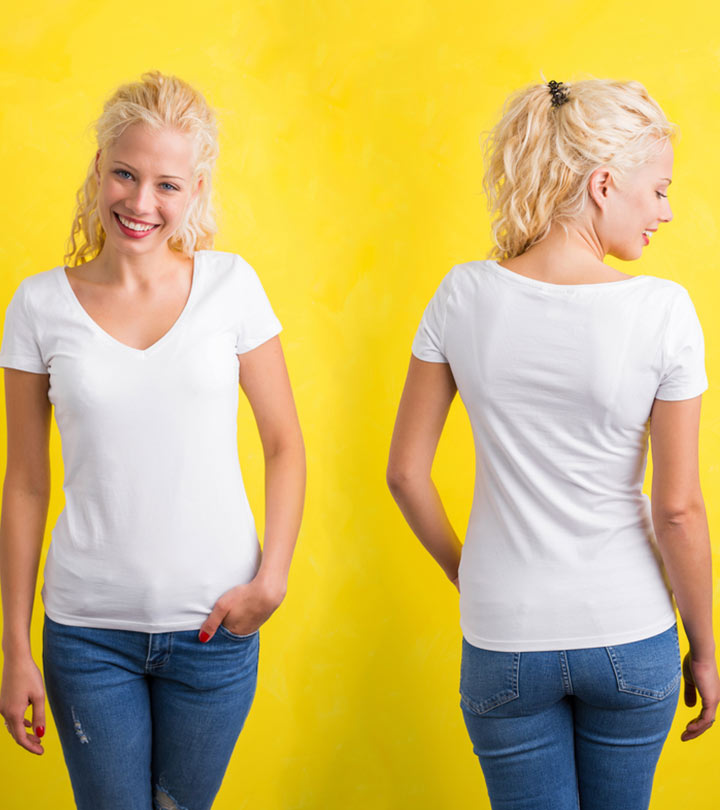 As the temperature starts to rise over the coming months, you're undoubtedly going to be wearing t-shirts a whole lot more. These fashion staples are a must for any savvy dresser and not only give you a relaxed, casual vibe but can be dressed up, too. They're comfortable to boot and work for all ages and tastes. 
If you'd like some styling inspiration to shake up your tee fashion, though, read on for some ideas for wearing these shirts and enjoying how versatile they are. 
Pair with a Matching Blazer and Shorts or a Skirt
If you want to dress up a tee a little bit but yet still have a cool, edgy vibe, you can pair your tee with some shorts or a skirt and add a matching blazer over the top. This is a great date night outfit that walks the line between comfy, casual, and sexy. Add some two-toned heels or chunky white sneakers to elevate your outfit, plus some appropriate jewelry, without going overboard. 
Put Your T-Shirt with Trackpants
If you're after more of a casual look, especially when the weather is a little cooler, consider popping on a tee with your favorite track pants. This kind of look can work at the gym and when lounging around at home. Give your athleisure ensemble a bit of a glam twist, if you want, by pairing it with some high heels or wedges plus a quilted clutch or another trendy yet not-too-overwhelming handbag. 
Top a Pleated Skirt
T-shirts can work beautifully when you tuck them into or tie them up over a pleated skirt, too. You can choose either a simple, plain-colored tee and put this with a more brightly hued or patterned skirt or pair some of your best-loved graphic tees with skirts in a single shade. It pays to complete this look with some comfortable mules and statement silver jewelry. 
Pop Under a Bustier
Any time you want to go for a fresh, fun look and create some more drama, especially if on a date, you might like to pop a white tee or another simple-colored top under a lace bustier. On the bottom, wear some straight-leg or skinny jeans and add some high heels plus an evening bag to finish off the look. The bustier over the top of a t-shirt means you don't show too much skin, if this isn't appropriate for the circumstances, but it gives you a playful vibe, regardless. 
Let a Bold Suit Do the Talking
Whether you like to wear suits quite often at work or in social situations or want to start getting into this look in 2022, it's worth letting the matched top and bottom do all the talking while a tee worn underneath helps stop the outfit from becoming too matchy-matchy. You could select a suit in a bright magenta, red, blue, pink, or green, among other shades, and then keep things simple with a white t-shirt underneath that won't draw away from the color elsewhere. 
You could wear some kitten heels with this look or opt for some thick-soled sneakers, depending on how dressy you want to be and how high on the priority list comfort is. 
Use an Oversized Tee as a Dress
Another very different way to wear T-shirts is as a short dress. Pick an oversized, long tee that falls to your knees or is not so far above them so you don't have to worry about showing too much skin when you bend over. Add a belt as needed to give you more shape. You could also pair your t-shirt dress with some fishnet tights and combat boots for an edgier vibe, or dress it up more and elongate your legs by wearing some heels instead. 
There are women's tees specifically designed to be worn as dresses that you might like to buy, or you could buy a t-shirt that's multiple sizes too big for you or even shop in the men's department for oversized options. 
Some other interesting ways to wear T-shirts and look stylish include putting them under overalls or over bike shorts, wearing them with a mini skirt or to break up denim on denim outfits, or putting them with different styles of jeans, including Mom, skinny, straight, and flare-leg products. 
T-shirts are one of the most versatile clothing pieces in our wardrobes and, as you can see, can be utilized in more ways than many of us remember to do. Why not mix up your looks today and test new ideas to see what works best for your tastes?