Beauty Business Marketing Tips: Attract New Clients with Ease
November 5th, 2020 by Catherine Marqueses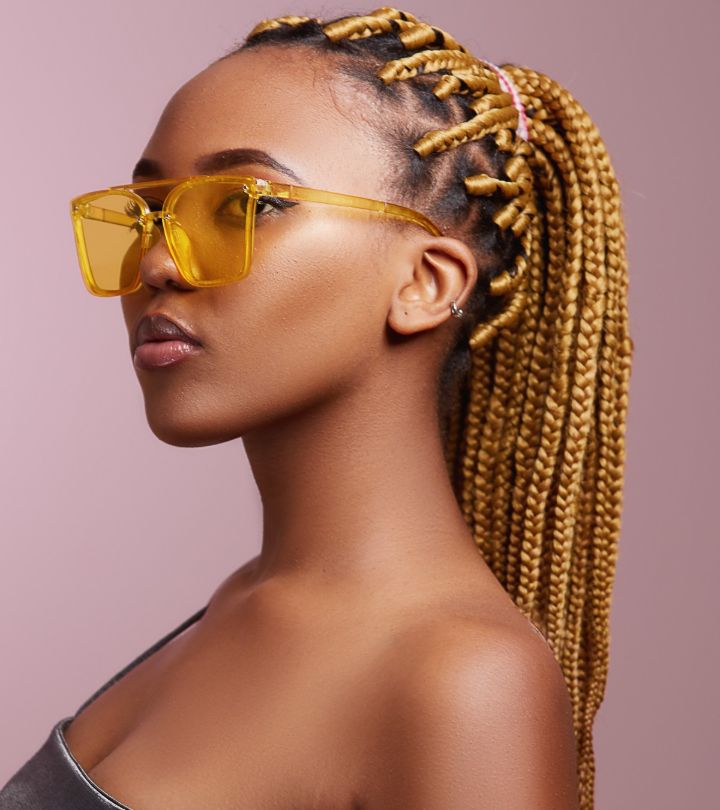 The beauty and cosmetic industry has been growing exponentially in the past half-decade. As of 2018, the global beauty and personal care industry was valued at billions of dollars, and this number has been growing exponentially in the past two years. Beauty brands and businesses are now facing a unique challenge, not just in the e-commerce industry, but with the evolution of consumer behavior in the wake of mobile devices and other technological advancements that characterize the 21st century.
The good news is that the digital world is taking the beauty industry to a more connected level. Today, it is easier than ever to connect with your target how old is globally through channels, platforms, and content. If you want to drive more sales, here have effective tips to help you attract and retain new clients to your beauty business.
Leverage the power of video marketing
Many studies have shown that video is increasingly becoming a popular trend for beauty brands and marketers. Using high-quality video editing tools like Spiel, you can successfully create highly engaging videos that resonate with your target audience.
According to professional digital marketers, a well-thought-out video marketing strategy can help beauty brands and businesses achieve their success goals. Online video is an excellent medium to attract more customers in the beauty and personal care industry. No matter the size of your business, you can still use videos to attract and retain clients.
Consumers need information, and this is your chance to use video to explicitly explain why your products are better than those of your competitors. In addition to promoting your products, it's equally important to share actionable information and insights that address you are target consumers' concerns and questions.
Build brand advocacy
One of the top ways to beauty brand advocacy is to create a community. Beauty and cosmetic companies can leverage the inner desire of the young generation to connect with brands, share their brand message with others, and become an integral part of the brand they resonate with. This is the main reason beauty brands must invest in creating communities of fans and their customers through social media and online forums.
It is critical that you find your beauty brand voice and focus on delivering your brand promise. Inspire your current clients to share their feedback, beauty tips, and inspirations within the community of created. You can also share special promotions and collaborate with other beauty experts to help consumers solve dear beauty-related challenges.
Keep in mind that your primary goal is to attract clients and strengthen their connection to your brand by creating lasting relationships. When done correctly, building brand advocacy can help your beauty business attract new clients and retain them.
A cosmetic brand is going to stand the test of time based on the quality of ingredients it uses. While marketing and every promotional strategy will be able to help you get the buzz going, if your end products are not good, your brand will always receive negative feedbacks and no repeat customers. This is why some of the world's best brands work with leading cosmetic raw material suppliers to ensure that they are able to create high-quality products to build the brand.
The power of effective content marketing
Many studies have shown that content marketing is an effective strategy when it comes to promoting your brand. It's all about creating and distributing relevant and valuable content to attract and keep your target audience engaged. This strategy should be inscribed in your beauty Brand's DNA. There are many ways of creating and sharing engaging, valuable, and insightful content. Some examples include;
Create highly engaging tutorials to teach your target consumers how they can successfully set up a skincare routine or even prepare home spa treatments. You can also create a newsletter subscriber list and send out valuable and engaging content to your current customers and potential ones. This is an effective way to keep them engaged and thinking about your brand. You can also send regular special promotions in case you're offering any discounts.
Another effective strategy is to go live the broadcast your brand message in real-time on Facebook and other social media channels. Studies have shown that highly engaging videos are an easy way to boost organic reach without spending money on ads. Such less costly marketing strategies can help you maximize profits.
You can also provide expert guidance on various beauty challenges that people experience. An effective way of doing so is to interview experts from the natural beauty industry. Try to reach out to beauty influencers and bloggers to interview them and share that content with your target audience.
Find new clients through social listening.
You probably have heard about the social listening concept. It is the practice of monitoring your beauty brand online by following and analyzing online conversations where your brand is mentioned, its competitors, or products. It IS recommended to acquire reliable social listening software that can help you keep track of every time your brand is mentioned or any conversation about your services.
To get started, choose specific keywords that are relevant to your services, product, or brand—for example, skincare routine, your brand name, best cosmetics, and more. The tool will help you aggregate nearly all online threats and dimensions. This data can help you start new conversations with potential clients. When done right, social listening can drive sales and engagements.
Collaborate with reputable spas and hotels
Get more creative and roll out a holistic approach to cosmetics by partnering with other brands and tangential industries such as fashion, spas, and hotel companies. Such partnerships can help build credibility and trust and also open up you need distribution channels for your business. For example, partnering with a hotel open to business to a unique type of target clients. It increases referrals and other avenues where you can connect with new clients.
Summary
The beauty and cosmetic industry are highly competitive. By just owning a business with excellent products in this industry is enough. It's important to work hard to create brand awareness and tell your brand story to your target audience.
Keep in mind that different aspects of video marketing strategy complement each other to deliver the desired results. For example, having great content for explainer videos and tutorials can help amplify the ROI for both content and video marketing. If you're new to digital marketing, you may want to consult with an expert.