How Arnica Can Benefit Your Skin: Natural Remedies
June 3rd, 2022 by Catherine Marqueses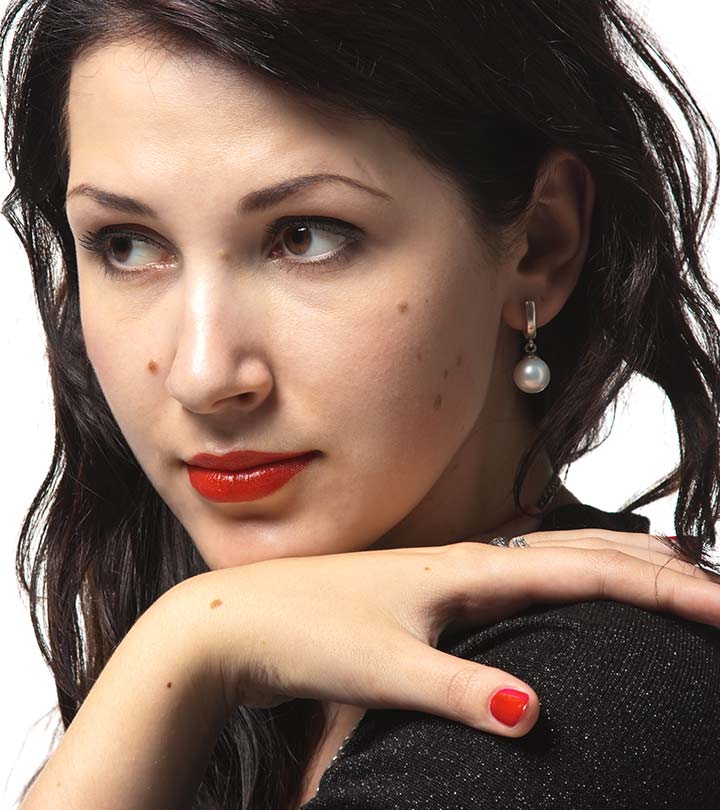 What is Arnica?
Arnica is an herb made from the Arnica montana plant, a yellow-orange plant that grows in the mountains of Europe or Siberia. It is also known by the names wolf's curse, leopard's curse, and mountain arnica.
It is part of the sunflower family, and its large, yellow flower heads are what make it stand out. This oil is used in creams, gels, and lotions as an active ingredient. You can also dilute it and make it into a supplement. 
What is it used for?
Arnica is used in creams and gels to soothe muscle pains, heal wounds, stop bleeding, and more.
Arnica is most well-known for its medicinal properties, but it can also be very beneficial to your skin in many other ways. Arnica is an active ingredient in many products that treat acne and rashes.
Here we will help you to learn more about arnica and how it can be beneficial in your skin and wellness routine. The arnica and the arnica oil, respectively, have many benefits, such as 
Get rid of your pain.
Arnica's strong anti-inflammatory properties make it a popular pain relief medication. It helps improve blood circulation throughout the body.
Cream or gel can be applied topically to relieve sore muscles and sprains. Arnica gel or cream can be used to treat joint pain and pain caused by accidents. This brings us to the next benefit.
An Arnica gel, for example, will keep your baby's skin moisturized and comfortable. This diaper bag must-have provides soothing relief and cooling hydration to keep your baby calm after they get hurt. 
Heals Wounds
Arnica is a natural remedy that can heal or speed up healing.
Applying the gel with arnica will give you a fresh feeling.
This gel is not only effective but also easy to use.
Arnica's anti-inflammatory qualities stimulate blood flow throughout the body. It is often used to speed up healing for patients who have had surgery.
Note: Arnica should not be applied directly to open wounds or used on babies under nine months old. This should only be done under the supervision of a doctor. 
Soothes irritation from insect bites
You don't want an insect bite interrupting your outdoor playtime with your child. Your baby's skin can be irritated and hurt by insect bites.
Arnica can soothe the skin by reducing the inflammation at the site where the bite occurred, which results in less scratching. This means that skin irritation is less likely to occur.
Arnica's powerful ingredients can be used to cleanse the skin of extra histamine. This is the initial step in the process of getting rid of allergens from your body.
It speeds up the healing process for you if you get a bug bit so that you can take full advantage of the great outdoors.
Treats Dandruff
There are many things that can cause dandruff, such as oily skin, dry and oily skin, sensitivity to hair products, eczema, psoriasis, or Malassezia (a yeast-like fungus).
Arnica also has antibacterial properties! Arnica can fight bacteria like Malassezia.
A hair mask is another option to combat dandruff using arnica. It can be difficult to determine which hair mask ingredients are good for your scalp and which are bad.
We recommend that you make your own hair mask instead of buying a pre-made one. Combine arnica with hydrating oils like coconut oil or jojoba oil to provide your skin with beneficial hydration.
Baby dandruff(for those who have babies) may sometimes cause cradle caps in infants. So as to help relieve and treat cradle caps, it is important to use the correct products on your child's sensitive scalp.
Apply a small amount of the oil to your baby's scalp and massage gently. It should be left on for at least one to two minutes before you rinse it off.
It will loosen any cradle caps flakes that haven't been removed during washing. After you have applied the oil, use a brush or comb to gently remove any flakes.
Healthy scalps are those that have a healed scalp. However, you need to use the right products to ensure a healthy scalp. 
Reduces puffiness
Do you feel puffy on your face when you get up in the mornings? Your body's fluid retention and inflammation can be credited for this!
Your body can accumulate fluid overnight that settles. This results in puffy eyes that no one wants. Arnica's antibacterial and anti-inflammatory qualities help prevent this from happening so that you wake up feeling refreshed.
Arnica, a natural active ingredient, is used in many eye creams and face masks. It can also be used as a night-time or morning moisturizer.
It helps to relieve and prevent irritation.
Arnica is a natural component, so skin irritations are less likely. It can be used to soothe the skin for both you and your baby.
Arnica can be used to calm skin irritations. However, it is best to do a spot test to ensure your skin does not react to the product before you apply it.
Arnica can also be used in other ways.
There are many ways you can use arnica. For example, adding a few drops to your shampoo bar or mixing it up with another oil to make hair masks. The benefits don't end there.
Arnica can also be taken orally as a supplement. Many products used by spas and treatment centers for facials, massages, and other treatments contain arnica.
Arnica can be applied topically. However, as with any product that you apply to your skin, there is always the possibility of your skin reacting.
As we have already mentioned, it is important to do a spot test before you apply any new products to your skin. Also, consult your doctor before taking arnica supplements.
Possible side effects
Side effects can occur with arnica, as with all medicines. We're still learning so much about arnica. However, we will share what we know.
Arnica should not be ingested directly. Arnica is a poisonous plant. Arnica can cause severe reactions to the skin and affect other organs. It can also cause digestive problems.
Arnica should not be used by the following people:
Pregnant women
Breastfeeding Women
Babies younger than nine months old
People are allergic to sunflowers or marigolds.
You should not apply arnica directly on broken skin unless a doctor has instructed you otherwise.
Final Words
Arnica is a natural component that comes from the Arnica montana tree and has many skin benefits, including healing wounds, relieving pain, and soothing bug bites. It can also be used to treat dandruff and prevent it from recurring.
It can be used as an oil, a supplement, or in skin care products to nourish and treat your skin.