Thoughtful Condolence Gift Ideas for Someone Grieving: Top 5 Picks
March 19th, 2021 by Candis Hall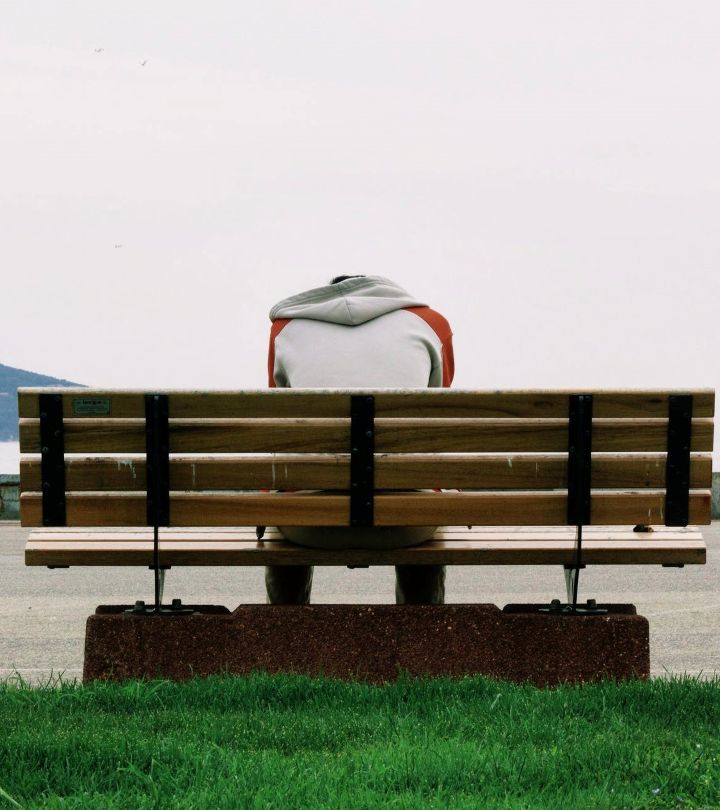 It is a very human condition, to love and care for friends, family, and others, during the precious time you are given together. When someone you've laughed and danced with, and shared half eaten sandwiches, homework, secrets, Instagram stories, and silly selfies with, has a loss, and is grieving, how do you lift them up?
Words matter, but they are difficult to articulate. Simply spending time together, offers a degree of comfort, but time drags on. Nightfall brings a deeper sense of sadness, and, although you can't always be there, your need to comfort this person, grows exponentially.
A Condolence Gift – An Act of Kindness to Show that You Care
The giving of a condolence gift, is a daunting task, involving deep thought. You cannot ease the pain and loss of this event. You can show your concern, honor the lost loved one, and demonstrate a commitment to engage with this person. Doing so, in any way, makes their grieving more tolerable. A thoughtful gift is one that gives solace. It is truly needed, immediately. The executive director of the Center for Loss and Renewal, R. Benyamin Cirlin, relates that the gift you send is a reflection of your feelings, and emotions, with regard to loss and grief. He suggests that you add a note to your gift, expressing your sentiments, that shows support, and reverent respect for the reality that must be endured.
What to Send?  When to Send it?
A condolence gift, sent almost immediately, demonstrates your intention to be a supportive friend or family member. Traditionally, there are a number of different types of gifts. Your task is to decide which gift will meet the needs of the recipient. The following curated list offers traditional gifts which nurture the spirit and feed the body. It also suggests items which honor the one who has been lost.  Hopefully, this list of tangible gifts helps you choose the appropriate expression of your sympathy or inspires you to create a combination of several offerings, to make this gift your own.
1 Comforting Condolence Gift Baskets-Traditionally, sending food offers lasting comfort. Condolence baskets provide necessary sustenance for the mourner, at a time when nourishment is needed, but hunger needs stimulation. Delicious comfort foods, tucked into a snack gift basket, filled to almost overflowing, with sweet and savory treats, fill the stomach, and feed the soul,. The basket offers:
Butter toffee mixed nuts
Peanut Crunch Squares
Bavarian Chocolate Pretzels
Italian Crackers
Cashew Roca Chocolate Butter Crunch
Fruit flashers jelly filled candies
Creme Brulee Trail Mix
Himalayan Chips
Assorted Milk Toffee
Chocolate pecan caramels
Gourmet Caramel Popcorn
You can add a selection of dried peaches, plums, pears, and a mixture of salty, sweet, and chocolate covered nuts, to add additional nutritional value. These tasty treats, and the other delicious edibles, will provide energy, stimulate appetites, and keep the focus on positivity, and kindness. Be sure to pick the foods you know the recipient will like, to add an extra personal touch.
2 A Memory Chime –  When a wind chime is hung in a special location, where is can be seen and heard, the effect is gently soothing. A memory chime, engraved on its sail, with the phrase "when the wind blows, know that I am near"', is a reminder that the spirit of a lost loved one is never really far away. Hopefully, those thoughts, and feelings of nearness, will add an embracing feeling of quiet comfort, when it is most needed by the recipient.
3 A Live Olive Tree Sampling – To honor a lost loved one, if your friend or family member has outdoor space, gifting a live olive tree sampling, offers the peacefulness, and quiet hope, which a living, thriving, tiny tree evokes. Olive trees are evergreen, and thrive in a mix of sunlight, and cold temperatures, no lower than 20 degrees Fahrenheit. They grow to 30 feet tall, and 20 feet wide. The olives that are grown are delicious, and the oils are nutritious. The planet needs trees. To plant a living tree in that special person's memory, and watch it grow, through the years, keeps special memories alive.
4 A Self-Care Subscription Box – Gifting your friend a subscription, of self-care products, delivered to the door, monthly or quarterly, is designed specifically to spread happiness, through relaxation and pampering.
The box contains:
A self-love journal
Fragrant bath balms
Facial masks
Affirmation notes
Body lotions
Facial scrubs
A massage brush
Charcoal body scrubs
Lip balms
Body butter
This condolence gift box addresses healing, with quality pampering products that sooth, smooth, and lift away, stress, and sadness. A newsletter, and how-to guide for product usage, is enclosed. It has the unboxing fun factor, and the contents replace frowns with smiles, ongoing for months.  This gift gives the recipient a reason to look forward and thrive.
5 A Soft, Weighted, Hug Giving Blanket – Giving a hug, is the best possible interaction, when your friend or family member is grieving. The cotton napper, soft, weighted blanket is a natural de-stressor, that relieves tension, and anxiety, stimulates relaxation, and feels irresistibly cuddle-worthy. It envelops the body with a firm, embracing hug of soft cotton fabric. The blanket is crafted to last for years and increase the peaceful tranquility that deep healing requires. It is the quintessential go-to for the comfort, that everyone needs a little more of today.
Keep the Communication, Interaction and Care Flowing
When loss is endured, the sadness felt is all-consuming. It lasts, and the world does not stop, to help the grieving accept the finality of it. Grief is an emotional and physical challenge. The loving care of family and friends helps to restore the balance of life to healthy levels, overtime. Commit to keep listening, and being available, and eventually, the priceless gift of your loyalty, will help your friend or family member move forward, stronger, and more resilient in life.