First Aid Guide for Fitness Instructors
December 7th, 2021 by David Martin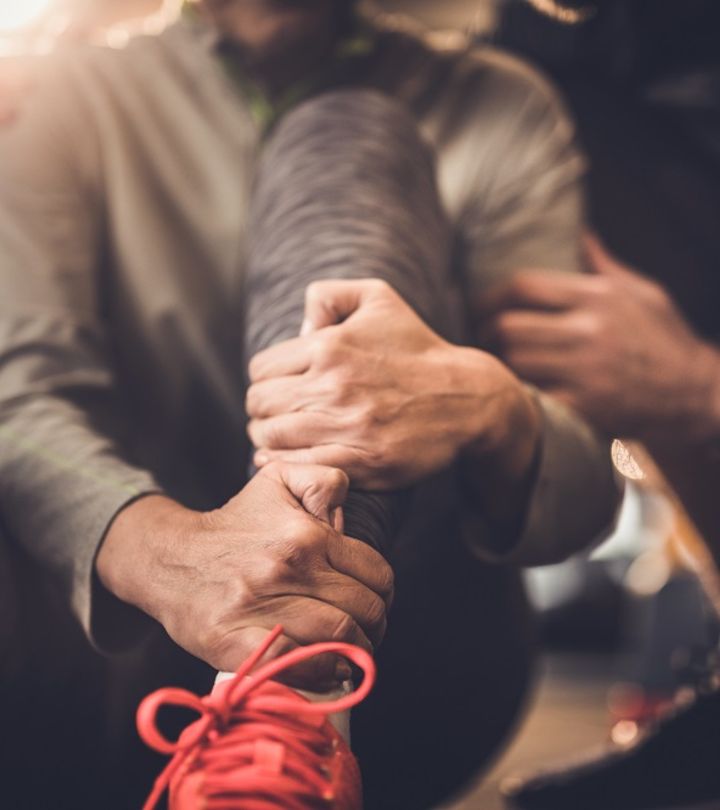 A fitness instructor's job entails dealing with the physical health and well-being of people around them. Due to their work nature, there are a few things to consider, such as getting qualified for first aid. Fitness instructors often find themselves asking whether to invest in first aid qualification or not. In reality, it is a simple question with an obvious answer, i.e., to get qualified whenever possible.
Acquiring appropriate knowledge related to first aid will benefit them personally and professionally. Even then, many instructors are still confused about getting a first aid qualification. If you are on the same boat, stay put.
Here is a guide to first aid for fitness instructors, which will indeed remove all your worries.
Why do you need a first aid qualification?
It is probably the very first question that comes to mind when someone talks about first aid qualification. Getting a first aid qualification is not mandatory to score a job in a fitness center or gym, to be fair. However, it will enhance your career, with an opportunity to avail yourself better employment prospects.
In legal terms, fitness clubs and gyms should have one first aid qualified fitness expert on-site. Such a professional instructor should accompany the premises at all times, making it equally essential to invest in first aid learning. Similarly, you will have an immediate advantage over other candidates if you included first aid qualification in your CV while applying for jobs.
Through qualifying at first aid, you ensure everyone's well-being and make timely use of a first-aid kit. Additionally, knowing how to use a first aid kit during an emergency is a life-saving skill. You may check out SealSkin blog content to medical wrap for further information about the premium first aid kit.
When can you effectively utilize your first aid qualification?
Even if your clients train most meticulously, they can experience unanticipated injuries or illnesses while training. Only a first aid qualified instructor can deal with those injuries or conditions in unexpected and critical situations. Having the right knowledge and knowing how to apply it can save many people's lives practically. Not only will it enhance your fitness career, but build a trustworthy relationship with your clients. Consider this qualification as an ideal way to gain a new client or lose them forever.
Other than that, clients may also inquire if you are first aid qualified or not. They need some form of reassurance from their gym instructor for their satisfaction. Moreover, it is their right to know if an instructor is skilled at their job. Besides that, they will feel motivated and secured to train under your supervision as you are an accredited first aid provider.
Some clients have an underlying health condition, and a first aid qualified instructor will guide them better. Also, a qualified instructor will get recognized more often. Due to their credibility, they will have higher chances of landing potential clients in the future.
Which first aid courses you can study?
There are different courses you can benefit from. For your understanding, here is a list of some of the first aid courses you can learn.
This course will be an eye-opener for fitness instructors. As the name suggests, this course will highlight the varying roles of the first aiders. From managing emergencies to effectively practicing first aid at work, the outline discusses everything in detail. When enrolled in this course, fitness instructors will learn about treating/handling bone, joint, muscle, and spinal injuries. They will also study chest and back pain on different levels.
Emergency First Aid at Work:
It is one of the famous first aid courses, which will help in building your fitness career. Fitness instructors prefer this course for all the right reasons. This course teaches them how to respond to different types of accidents at work effectively. From minor injuries to chronic issues leading to an emergency, instructors get to learn a lot. If you plan on doing this course, know that its validity lasts for three years.
Defibrillator Training Course:
A defibrillator is a device used to restore a person's normal heartbeat by sending shock or electric pulse to their heart. Fitness instructors who want comprehensive training about first aid and prepare themselves for practical life should opt for this course. The key learning of this course will know about unconscious and conscious heart attacks. Also, this course will focus on when and how to operate a defibrillator in different circumstances.
The Bottom Line:
Once you have qualified as a first-aid fitness instructor, please make sure to inform others about it. It refers to employers interested in hiring a first aid qualified instructor and clients wishing to train with them. Moreover, mention this qualification of yours wherever possible. You can put this in your social media bio or on your website. By doing so, you will be perfectly endorsing your qualifications, leading to gaining more clients.
So do your best at your dream job and keep expanding your horizons. It is time to make a much-needed difference by helping people in need! What's the wait for? Get qualified for first aid right away!