Impressive Collage Photo Ideas to Share with Friends
November 1st, 2021 by David Martin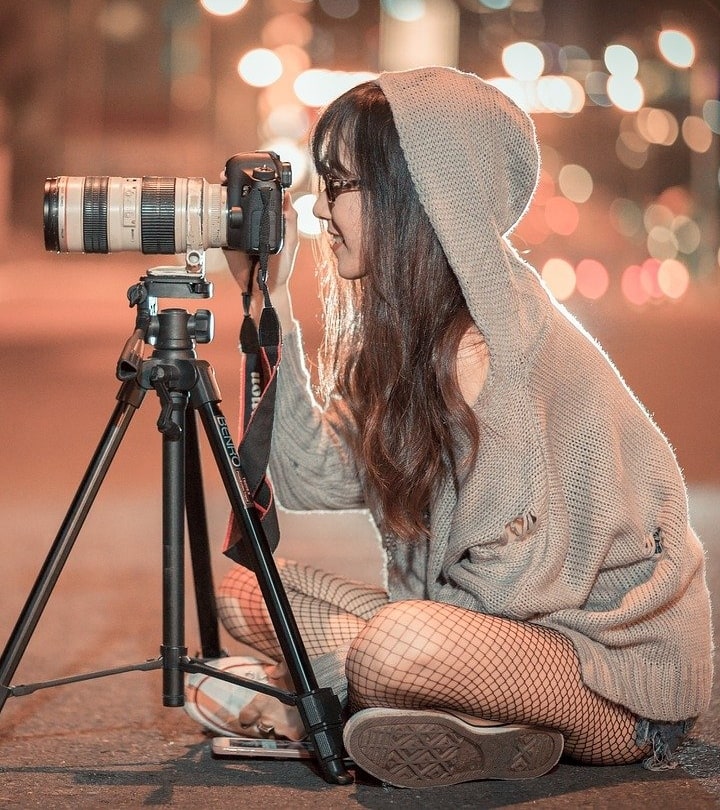 Making a photo collage is a lot easier nowadays thanks to the introduction of various tools and solutions that makes it possible to do one in just a few swipes. You can learn more by going to these platforms and checking out what they have to offer. Whether it's for business use or for leisurely use, using a collage maker online is a good decision.
A collage maker solution is a software online that allows you to create collages very easily. You can think of it as a photo editing tool that's similar to Photoshop but this time, the purpose is focused on collage making. However, today's collage maker online also comes with other editing tools that make editing a video entirely a lot easier.
Such tools are good for business owners and regular people alike. For business owners, they can use collage makers to create photos to post on their business page. They can also use it to create pictures to post in their establishment. It's a good way to showcase what amazing things you've accomplished for your business.
For regular people, a collage maker online can be used to create amazing photos that are a perfect fit for albums – both digital and physical. Some people create collages to post on their social media profiles as a means to commemorate their friendship or bond with others online. It's a highly versatile tool.
Since it's intuitive, learning how to use a collage maker online is easy. Now the tough part is thinking about exactly what you want to do with your collages. If you're running out of things to do, then here are 5 amazing ideas about colleges that you might want to consider doing sometime soon.
Best Photos Portfolio
Let's get this out of the way first. If you love taking photos or if you want to take your hobby to professional levels, then you should definitely create a photo collage featuring your best photos. Doing so will allow you to showcase your skill with the camera through a single piece of art.
Travel Collage
Are you a person that can seem to stay put in one place? Life is short after all so it's always a good idea to enjoy it while you can. Traveling is a good way to enjoy life at its fullest. Of course, if you do travel, take photos and cherish the memories of your adventure across the four corners of the world.
A good way to show where you've been is by creating a collage. Thus, that shows you in the best spots you've been in currently. A lot of people do this. They often post their photos on social media but some create albums to represent their adventures as well. Looking back on your journey is very fun.
Alternatively, you can also make a collage for each of the separate destinations that you go to. Travel collages like these are very fun to do and they're a good way at highlighting the fun you've had while traveling.
Collage Family Photos
It's always good having family photos around the house. What's good about today's college makers is that they also come with advanced editing tools. This means you can easily polish any photo that you put on the platform.
Life In A Collage
If you have a baby on the way, it would also be a good idea to showcase their growth. Take a photo of your baby and record every milestone. After a few years or so, you make a collage with the photo to show your kids how far they've come.
Not a lot of parents got the opportunity to do this before because making collages at the time was hard. Now, it's as easy as putting photos in a collage maker online. Every parent has a baby journal or a book about the development of their children and a collage maker is one of the best ways to supplement a photo for these kinds of albums.
This little effort can go a long way. Especially when it comes to making your child feel more special. It's also a good way to let them know how great you've taken care of them over the years.
Showcase Your Customers
If you are running a business, then it's very easy to make use of collages as a means for advertisements. One of the easiest and simplest ways to do so is by making a collage of your daily customers. Post this on your social media platform or even in your establishment and you can show off how much people trust your business.
A good way to do this is by regularly posting a collage photo of customers you have for the day. A lot of businesses do this already and it's an effective means to showcase the trust and love you get from the local community. This is effective because if people see themselves on your social media post, they're most likely to share the post and increase your engagement effectively.
Some restaurants even make a collage of the celebrities or other big names that visit their establishment. This is one of tried and tested ways to show off your business because people trust celebrities and the choices they make. It might not seem easy for you, but it is definitely an effective way to get more people to support you.
Parting Words
A collage maker online is a good tool whether you're a professional or just a regular person. It has so many uses that you only really need to be creative if you want to do something nice. So make sure to really put effort into your collages. It's a clever and unique way to display who you are and what you're looking for.