Coastal Cowgirl Style: How to Embrace the Look
June 15th, 2023 by Candis Hall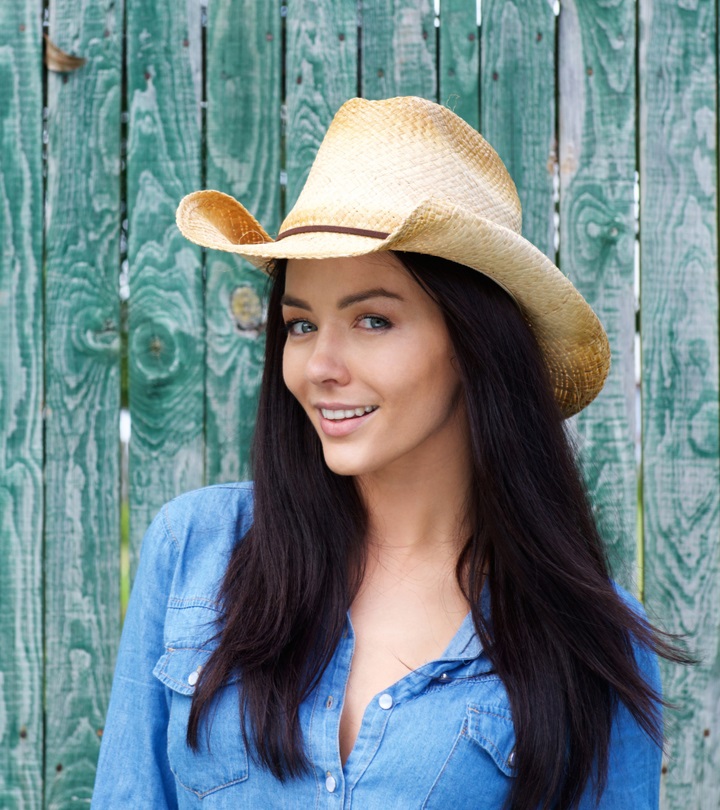 Are you ready to channel your inner cowgirl? Coastal cowgirl style is the latest in fashion trends and a fun way to showcase your personal taste. Style experts and social media influencers describe the look as the coastal grandmother aesthetic with a sprinkle of Western vibes. Whether you live near the coast or not, this inspired-by-the-shore look is perfect for anyone looking to add a little bit of Western flair to their wardrobe. The beauty of the coastal cowgirl fashion trend is its versatile and effortless options, and some of these fab pieces are probably already hanging in your closet!
How to Rock the Coastal Cowgirl Look
There isn't just one way to achieve this sizzling style trend, and that's what makes it a lot of fun to put together. The coastal cowgirl look combines the features of rugged and relaxed ensembles, and there are no hard rules to follow. To begin, a pair of cute boots is the most important item for building your coastal cowgirl outfit. Cowboy boots are classic, functional for all kinds of weather and terrain, and look great on women of all ages. You can find them in knee-length or ankle-bootie designs with gorgeous detailed stitching on the shaft. The colors are enticing: light brown, nude, silver, light blue, hot pink, white, black, and more.
It helps to look to celebs for some coastal cowgirl-style inspiration. California celebrities have been participating in the viral fashion trend lately, and fans are taking their cues to build their signature coastal cowgirl vibe.
Model and famous Gen Zer Kendall Jenner is one of these stand-out stylish stars, and she's a true equestrian. She has been photographed in a number of laid-back cowgirl outfits, both in her street style and on the red carpet. Not only has Jenner shown off Western booties and knee-high boots, but she often adds one of her favorite trendy hats to get into the coastal cowgirl spirit. A statement straw hat or one in a luxe Fedora style can make an outfit dazzle.
Denim cut-offs are another must-have when creating your coastal cowgirl wardrobe. Pamela Anderson, TV's "Baywatch" star, has been wearing this style for a number of years. In the 1990s, Anderson was known for her white T-shirts, sexy denim shorts, and cowboy boots. At 55, she's still wowing admirers today with her swingy sundresses paired with oversized blazers draped over her shoulders.
You can find several variations of the coastal cowgirl look to help you make it yours. Check out the ideas below to help you create the look and wear it with confidence.
Sunny Coastal Cowgirl
Stylists describe the sunny coastal cowgirl look as a beachy vibe on top with Western swag below the knee. Begin with your favorite cowboy boots, then choose a pretty sundress or full skirt with a flowing aesthetic. If your dress features ribbons, ruffles, or nautical stripes, then you've nailed the outfit by showing off stylish contrast.
Business-chic Coastal Cowgirl
This next approach to the fashion trend strikes a polished note, making it excellent for a business environment. To attain the business-chic coastal cowgirl appearance, create a Western-influenced look in a sophisticated palette of black and white. For this ensemble, you could wear a crisp shirt and a pair of black mid-thigh jean shorts. Another example features a linen top or linen vest and a pair of white wide-leg jeans. It's a minimalist look with crisp shirts and the strong structure that boots provide.
Floral Coastal Cowgirl
Here's another head-turning look created with a few pieces that deliver an elegant, girlie vibe. The floral coastal cowgirl design includes a pretty frock in a mini, midi, or maxi length with a floral pattern of any color combination. Pair the dress with Western boots, and you're good to go. You could also add an adorable ruffled raffia tote for extra pizzazz. This look is fab for the office and a versatile ensemble that is simple and sweet.
Boho Coastal Cowgirl
West Coast gals adore this fashionable look, but East Coast ladies also claim it. Iconic model Christie Brinkley has long been photographed in her boho coastal cowgirl ensembles in the Hamptons. Brinkley wears cowboy boots and booties, soft-flowing, long sweaters, ruffled sun dresses, cool cowgirl hats and jeans, belts with rodeo buckles, and sterling silver jewelry to complete her signature look. She's a favorite muse for many fashion blogs.
Hot Girl Coastal Cowgirl
This is the sexiest take on the super-hot fashion trend. Since it focuses on showing skin, the tiniest denim cut-offs or the tiniest mini dresses you can find can serve as your base. Add a cool pair of Western boots, a sassy straw hat, and some oversized outerwear to achieve this look. A cute bustier will give your ensemble some edge and create that hot girl summer look. Think Daisy Duke during concert festival season for extra inspiration.
Happy Styling!
By blending the rugged charm of the Wild West with laid-back coastal vibes, you can easily achieve the coastal cowgirl style. So embrace your inner adventurer, and put your personal spin on this trending look. You can go into your closet right now and find clothing and accessories to rock this newest trend and make it your own. It's fun to put your personal stamp on fashion, so feel and look confident while making a statement with your own sprinkle of Western vibes.