Must-Have Knitwear Sweaters for Women this Season: 7 Picks
November 3rd, 2022 by Catherine Marqueses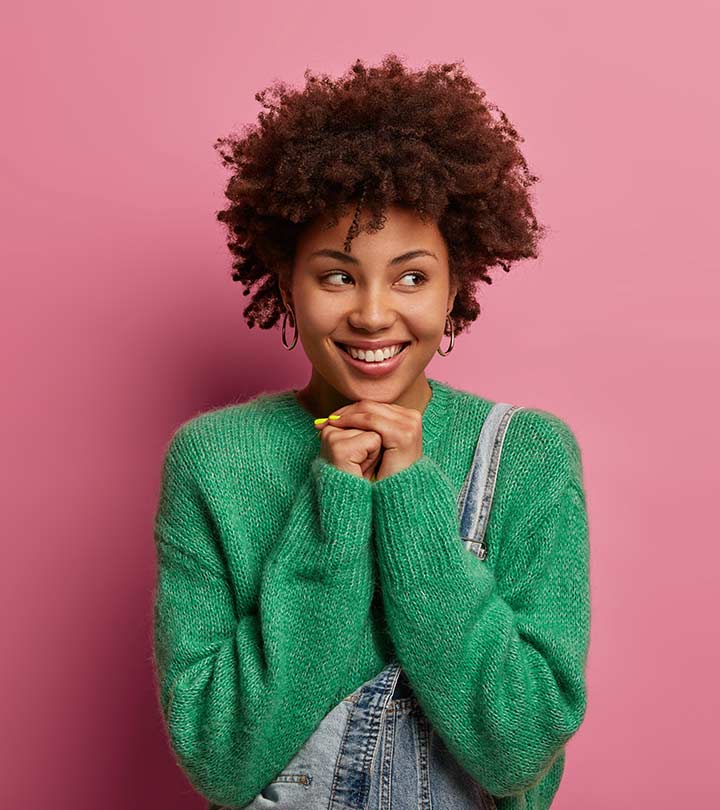 The chilly weather is upon us & which means it's time to break out the sweaters! If you're like us, you must love a good knitwear sweater. They're cozy, comfortable and can be worn casually or dressed up based on the occasion. That being said, finding the perfect knitwear sweater can be a challenge. There are so many different styles, brands, and materials to choose from. To make your beautiful life a little bit easier, we've put together a list of 7 must-have knitwear sweaters for women this season. From classic crewnecks to trendy turtlenecks, there's something for everyone. Also, we have a special gif for all with the all-exclusive and amazing discounts with the 6th Street discount code available now. Let us begin now.
Women's Knitwear Sweaters You Can't Miss
These are the 7 sweaters every woman needs this season.
The Turtleneck
The turtleneck is a timeless classic that looks good on everyone. It's perfect for those crisp autumn days when you need to keep your neck warm but don't want the bulk of a scarf. Bonus points if it's made of cashmere—it'll feel like you're being hugged by a cloud all day long.
The Cableknit
The cableknit sweater is the quintessential fall sweater. It's warm, cosy, and comes in various colours and styles. Whether you're looking for a chunky sweater to keep you warm on a cold day or a lighter option for layering, there's a cable knit sweater out there for you.
The Cropped Cardigan
A cropped cardigan is the ideal way to add a little bit of warmth to any outfit without feeling too weighed down. They look great with high-waisted jeans and skirts and are versatile enough to wear with anything. Plus, they come in so many cute styles and colours—you're sure to find one you love.
The Oversized Sweater
An oversized sweater is the epitome of cozy comfort. It's perfect for those lazy days when you just want to lounge around in your PJs all day long. But beware—once you put one on, you may never want to take it off! That's why we recommend investing in several oversized sweaters in different colours and styles so you always have one on hand when the mood strikes.
The Trench Sweater
The trench sweater is a new take on the classic trench coat. It has all the same features as your favourite fall coat—a belted waist, large buttons, and deep pockets—but it's made from a soft sweater material instead of sturdy wool. This makes it much more relaxing to wear and ideal for transitional weather days when it's not quite cold enough for a coat but you still need an item to keep you warm.
The Poncho Sweater
Poncho sweaters are having a moment right now, and we can see why—they're super stylish and surprisingly easy to wear. Unlike traditional sweaters that can sometimes feel constricting, ponchos are loose and flowy, making them much more comfortable to wear all day long. Plus, they come in a wide range of colours, patterns, & fabrics, so you can find one that fits your style perfectly.
7. The Statement Sweater
This season, there's one type of sweater that stands out above the rest—the statement sweater. These eye-catching sweaters come in all sorts of fun designs, from sequined lettering to colourful patterns and everything in between. If you're scouting to add some character to your wardrobe this fall, look no further than the statement sweater.
Knitwear Sweaters: Setting the Modern Trend
Knitwear sweaters have been a popular wardrobe staple for centuries, but in recent years, they have become especially trendy. This is partly due to the growing popularity of athleisure wear, as knitwear sweaters are often seen as both comfortable and stylish. Additionally, using natural fibres such as wool and cashmere has also made them a popular selection for those looking for environmentally friendly clothing options.
Whatever the reason, knitwear sweaters are having a moment. And with so many different styles to choose from, there's sure to be one that's perfect for everyone. So whether you're looking for a cozy sweater to keep you warm all winter long or a fashionable piece toWith the latest selection, we have got you the latest 6thstreet codes available at checkout with amazing discounts.
Last Say
As the weather gets colder, it's time to start thinking about cosy knitwear sweaters! These 7 must-have sweaters for women are sure to keep you warm & stylish all season long. From turtlenecks to cardigans, there's a sweater here for everyone. So get shopping and stay warm this winter! And don't forget, use the coupon for 6thstreet for an extra discount on your purchase!