Most Popular Sneakers for Men and Women in 2022
April 1st, 2022 by Catherine Marqueses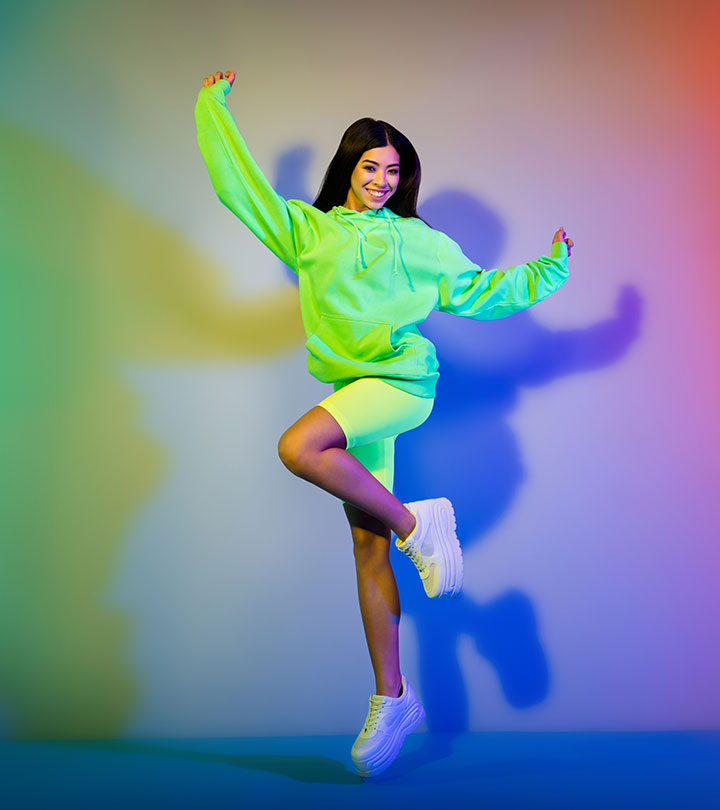 Did you know that you are supposed to replace your sneakers after you have walked about 500 miles in them?
Although people aren't keeping track of every mile walked, there are still signs for when you need to get new shoes.
If the sneakers in your closet aren't holding up and need to be replaced, you should consider some of the best options.
Keep reading if you want to learn about some of the most popular sneakers that men and women are buying this year!
Men's Asos Hightops
One of the most popular sneakers for men this year is the Asos hightops.
Asos hightops look sharp in black with a white sole. They stand out in casual outfits and can even be dressed up if necessary. These hightops bring comfort to a new level with their mesh fabric and design.
The material is knitted, which makes the shoes breathable and light for warm summer days. You can quickly slide these shoes on and don't need to worry about laces. The outer sole is durable and comes with a textured grip so that you don't slip.
Women's Rival Sneaker
If you are looking for popular women's sneakers, K-Swiss won't disappoint you this year.
The K-Swiss Match Rival sneaker just hit the shelves and is taking everyone back in time to the 90s. The style and color scheme of this shoe reminds people of the 90s, which is blending perfectly with all of the current fashion trends.
These shoes are white with a thick and supportive sole. They have blocks of pinks, purple, and teal throughout the design. The simple design makes it easy to match these shoes with casual outfits or gym clothing.
The Rival sneaker is meant for long walks and casual outings. You can also try these out on your skateboard if you enjoy the hobby. The flat sole and gripped bottoms will help you land your jumps!
Men's New Balance 530
Finding popular men's sneakers that are comfortable and fashionable can be tough.
Although these shoes are often thought of as the ultimate "dad shoe," they are worth the cost. These affordable sneakers come in a few colors, however, most of them have a base color of white. You can visit Kickscrew.com to shop for New Balance 530 shoes.
New Balance 530s are timeless shoes that can be worn while doing yard work, playing catch with the kids, or going out shopping. You don't have to feel guilty about putting these on your feet, especially once you notice how comfortable they are!
Vans Old Skool Suede Sneaker
If you are looking for a sneaker that can be worn by both men and women, the Vans Old Skool Suede sneaker is a great choice.
These suede shoes bring fashion, skating, and comfort together in a classic design that people love. The Pig Suede sneaker comes in a faded pink color, but you can also find these in black, teal, and other colors. These shoes are going for less than $100 at most retailers and you can get custom sizing for wide feet.
Many people like these sneakers because they look clean and have a simple design that matches most outfits. The thick white rubber sole will keep you on your feet no matter what time of day.
Women's Low-Top Sneaker
Finding the most popular white sneakers that are unique seems like an impossible job.
Dr. Scholl's, however, has designed an impressive sneaker that is comfortable to wear for long days and it looks as fashionable as they are comfy. These white shoes have a patch of soft fabric to provide a trendy look, the best color to get them in is light pink.
Low-top sneakers are wonderful for most of the year because they allow you to venture wherever you want. As long as there aren't any snow or mud puddles, you can quickly get around town in these shoes.
This brand is known for creating shoes with the best soles on the market that support all types of arches.
Men's Converse Sneakers
Converse is known for its popular black sneakers with the white circle logo with a star in the center.
This shoe brand has made skating and casual shoes for decades, and they are still able to produce some of the best shoes of the year. The Chuck 70 hi sneakers resemble the traditional converse style. They are high-tops with a thick white rubber sole and laces going all the way to the top.
These shoes look great with the white toe at the tip, since they add more character to the shoe. The design is clean and classic, making it a perfect pairing for vintage tees, jeans, and summer outfits.
Women's Nike Blazer
Nike has outdone themselves once again with the women's Blazer Low 77.
The Blazer Low 77 is a low-top sneaker for women that is black and white. The Nike logo is on the outside of the shoe is white and the laces match. These shoes are perfect for casual outfits and dresses since they are simple and subtle.
Since they blend well with most outfits and matching apparel, you can pair these sneakers with most outfits.
Which Popular Sneakers Will Fill Your Closet?
Looking at this year's popular sneakers can help you fill up your closet and have a pair for every event.
Patterns and color schemes from the 90s are making a comeback, along with suede and other timeless shoes. This year is all about embracing the best of the past and incorporating it with future technology, materials, and designs.
Don't be afraid to try a new style of sneakers, you might find a new brand that fits your feet like a glove.
Be sure to check out our blog for more content about fashion trends and looking your best on every occasion!