Smart Ways To Save On Your Beauty Routine
February 1st, 2021 by Catherine Marqueses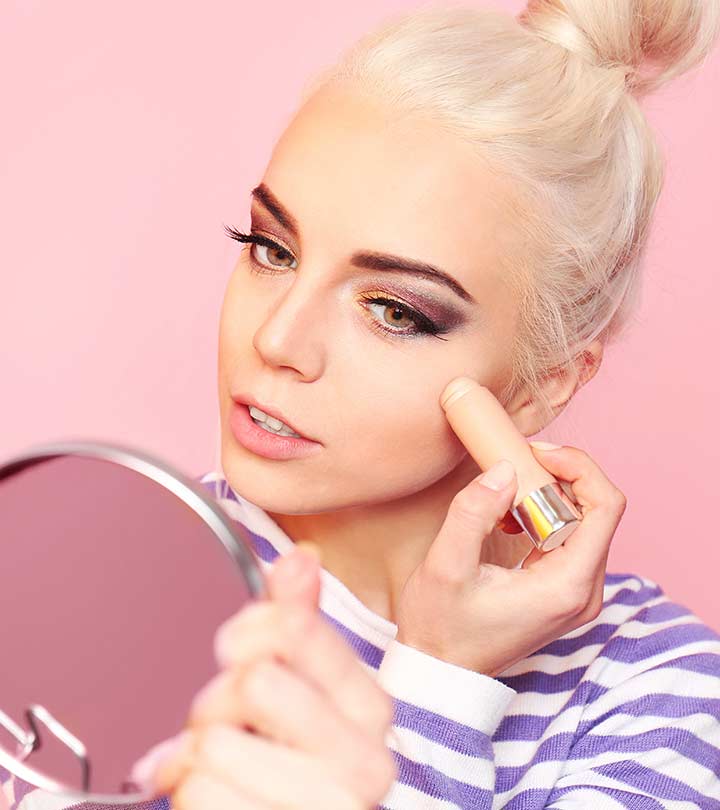 Every woman wants to look as beautiful as possible, and in order to do so, various beauty products are often necessary. If you notice that you've been spending an excessive amount of money on your beauty routine and you can no longer afford it, there are ways to save money. In fact, here is a list of smart ways to save on your beauty routine.
Look for coupons
Coupons can help you save substantially on beauty items that you regularly use. These coupons can be found online, in the Sunday newspaper, or even directly from the manufacturer. For instance, if you are a fan of Maybelline products, why don't visit the manufacturer's website? You might luck out and find some printable coupons right on their site. If you don't locate any, you can contact the manufacturer either by phone or email. Simply explain how you love their products and use them regularly. Don't be shy about flat-out requesting coupons. Most manufacturers will be more than happy to send coupons to loyal customers.
When it comes to obtaining the Sunday paper, there are ways around actually purchasing it. To save yourself money, do some investigating and find out which friends or family members subscribe to the paper. When you find someone who subscribes, you can make a simple inquiry to find out whether they use the coupons or not. Since many newspaper subscribers throw out the coupons, you have a good chance of nabbing them for free.
Seek out perfume samples
Many stores will give out cheaper samples of various products provided by the manufacturers. Take advantage of this. You might even have the option of paying a small amount for larger samples from an online store like Scent Split. Buying perfume samples instead of a full bottle can save you quite a bit, especially if your favorite perfume is on the pricey side. If you would prefer to have a bottle, why not save for it instead of splurging when you really don't have the money?
Shop online
Sometimes opting to shop online instead in local stores can save you some cash. You might find the products that you desire at multiple sites, but it is very likely that you'll find a site that offers the beauty items that you desire, at a more affordable price. Don't forget to try popular sites like Amazon and Ebay, as you can find various products offered by different sellers. Also, shopping online requires you to pay via credit or debit card in lieu of cash. With that being said, have you taken a moment to compare the latest credit card offers? There are many credit cards available that incentivize spending by issuing bonus points, rewards, and even cash-back, thus furthering the potential savings. If you take your time to search, you will increase your chances of locating what you want, for the price you want to pay.
Work at your favorite store
If you have the time and you need extra money, why not apply for employment at your favorite beauty supply? Most stores offer employee discounts, so you'll be able to purchase all your favorite products at reduced prices. Another plus of working at stores that sell beauty products is the fact that you will be privy to sales before they go into effect, and you'll also have the ability to nab free items. For instance, if the store you're working at is discontinuing an item and they are unable to sell the remaining inventory, they might eventually opt to discard them. Most stores don't mind if employees take the items for themselves, since they're being thrown out anyway.
Join a beauty club
There are many discount beauty clubs that enable you to receive free beauty products on a regular basis as long as you pay a nominal fee for the membership. You may not be able to choose the items that you're used to using, but you can certainly discover some new ones that you could possibly like even better.
Shop at discount stores
Instead of shopping at stores like Talbots or Macy's for makeup and other beauty products, why not try Walmart and Target? These popular big box stores carry the same name brand products that the fancier and pricier stores do. The only difference will be the price, as the big box stores will sell your favorite perfume for a lower price.
Another way to save money on your favorite beauty items is to search the clearance racks. There is no guarantee that your favorite brands will be available at clearance prices, but you might discover some new products that are just as good, but at much lower prices.
There is no reason to overspend when it comes to maintaining your beauty regime. It is possible to look as gorgeous as your desire and spend less money. As long as you're willing to follow these easy tips, you can have the best of both worlds: maximum beauty and a bigger bank account.