Adding Colour and Interest to a Dull Home: Quick and Easy Ways
July 23rd, 2021 by Emily Stuart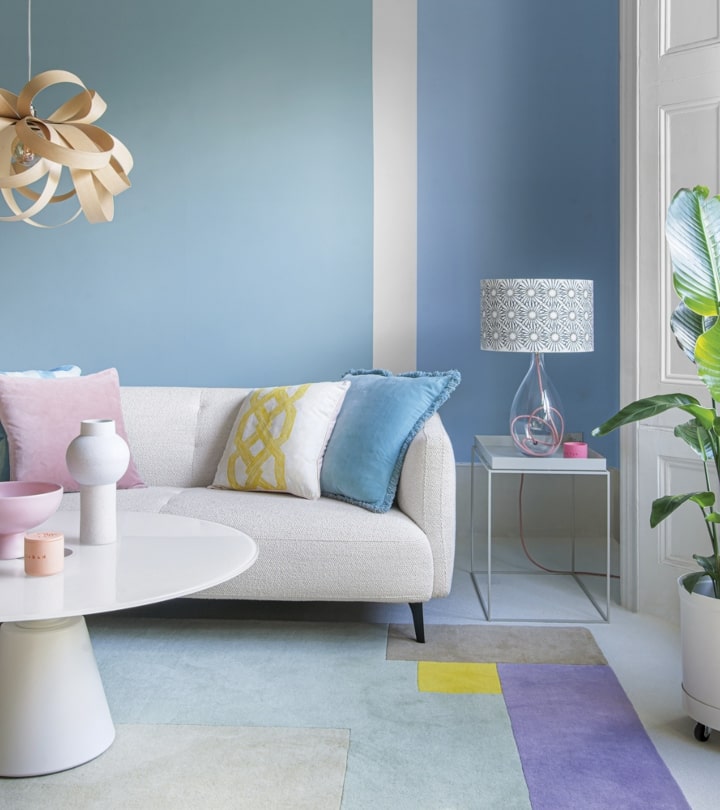 Not everyone has the idea, time, and money for a full makeover of the house. Sometimes wall decoration items just do the thing to add that pop of colour or interest in the usual living space area. We have mentioned other small and creative ways that instantly add colour and interest in the dull area that it feels almost like an entire redo of the space.
Adding a pop of color with the help of bright accessories like showpieces, rugs, throws, pillows, plants, etc., are some of the simple ways to experiment with bright colours and fun hues to the cliché greys and beige of the house. Read on for some of such ways to add new life to your existing home.
Add colourful rug:
One of the easiest ways to add a pop of colour is to incorporate a colourful rug in pattern underfoot. It will not just add the colourful element to the neutral-looking space, it will also hide dirt and other debris which is a good way to keep the surrounding clean-looking. A long runner near the bed is also a fun way to add colors to the bedroom. Layering with rugs on the carpet or hardwood floor also works as a brilliant idea.
While common understanding suggests that rugs should be ideally used in living rooms and bedrooms, there is no reason to believe that they cannot liven up other parts of your home. One great way to use these brilliant pieces of décor is to use in the form of a staircase runner. They can help bring some vibrancy to the stairway and is sure to be appreciated because of the novel approach you are taking.
Choose bright accessories:
Choose a bright color you love and add impact to your living area by choosing liked-coloured accessories. Bright yellow, teal blue, turquoise blue, bright red are some colors that make a bold statement in the neutral space. Despite their loud color, they pair up with the room and create a balanced look, giving an attractive appeal to the eyes. Try it out and you will be mesmerized by how a bright showpiece instantly uplifts the space.
Toss in coloured pillows:
Add a burst of colour by playing coloured pillow covers to the area. Floral furnishing, abstract prints, solid colours, or mix and match of patterns are some of the interesting ways to dazzle an array of colors through the pillow. This idea will not just soften the look of the space, but add the right amount of colours, creating an interesting interior look.
Bright greenery indoors:
How much ever pop of colours you add via interior accessories, the glorious colors that nature adds to the interior is incomparable. Choose greenery that's easy to maintain and suit the indoor environment of low natural light. Choose plants and flowers and place them in corners, shelves, or bedside tables to soothe your eyes with green plants to create calmness around.
Paint a wall:
One of the easiest ways to add a punch of color to the overall dull-looking home is to paint a wall colourful. Look for space where you can add extra color or choose a larger wall that will be impactful. Pick a bold and contrasting color from the overall interior of the house and paint the wall. Choosing a darker tone than the remaining wall outshines the wall as a focal point to the eyes, keeping the rest of the space neutral.
These are some fun and cost-effective ways to add the pop of colour to space in a hassle-free manner. Colourful curtains are also a step forward to impart colors to the otherwise neutral white walls adding a fun and fresh look without being a snooze fest.