Is a Tummy Tuck Right for Me?
February 25th, 2022 by David Martin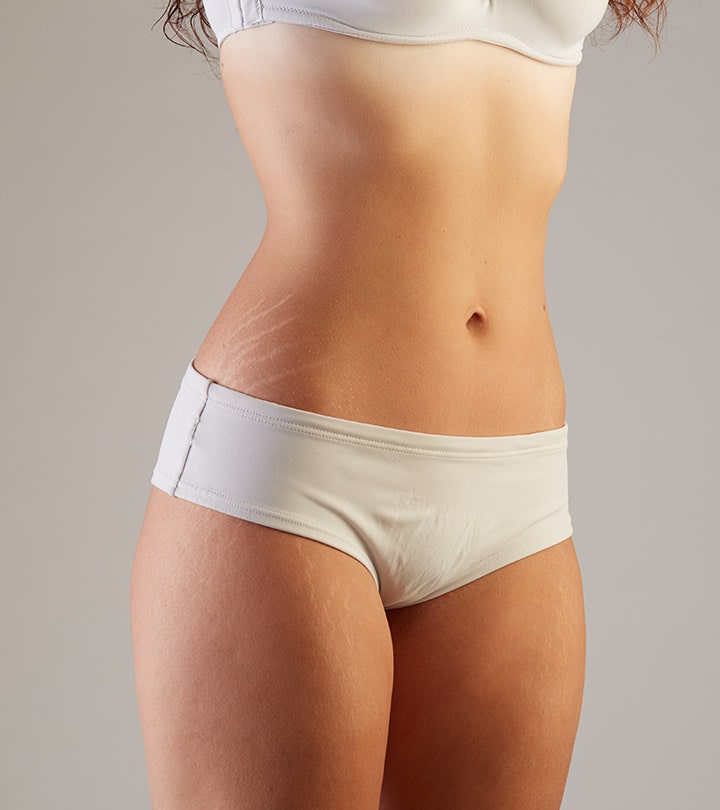 If you're looking to have your abdomen tightened, you're probably not alone. The tummy tuck procedure has become increasingly popular, with more than 300,000 people getting the surgery each year in the United States alone.

Infographic provided by Venus Concept, a leading provider of hair restoration devices
But what exactly is a tummy tuck?
A tummy tuck, or abdominoplasty, is a surgical procedure that removes excess skin and fat from the abdomen and tightens the muscles of the abdominal wall. This is done to improve the appearance of the abdomen and create a flatter, more toned appearance.
The procedure is performed by a board-certified plastic surgeon. It can be combined with other procedures, such as liposuction or breast augmentation, to achieve maximum results.
Tummy tucks are commonly used to treat loose skin after significant weight loss, but they can also be used to address other causes of excess skin such as pregnancy and aging.
Who Is a Candidate for a Tummy Tuck?
You might be a candidate for a tummy tuck if:
You've had children and are looking to get back into your pre-pregnancy shape.
You have a lot of excess skin and fat after losing weight, or after having a baby.
You want to improve your body image and confidence.
Your clothing doesn't fit properly.
You have loose or sagging skin around your abdomen and waistline that is not responding well to diet and exercise alone.
What Should I Expect During My Tummy Tuck Recovery?
A tummy tuck is a complex surgery that requires significant recovery time. The average recovery time for most patients is six weeks, but it can vary depending on each individual's situation.
Here are some things you can expect during your tummy tuck surgery recovery:
You will be sore for a few weeks after your procedure. The pain may be mild or severe, depending on how much fat was removed from your abdomen and how tight the muscles are in your abdominal wall.
Your doctor will prescribe pain medications to help with the discomfort.
You may have to take time off work or school; however, this depends on how active your job is and whether or not it requires heavy lifting.
You should avoid strenuous activity for several weeks after surgery; this includes weight lifting, exercise, and other rigorous physical activities.
You will need to wear compression garments for at least one month after surgery to help reduce swelling and aid in healing.
Your doctor will provide specific instructions on how to care for yourself and what activities you can do while recovering from surgery. To avoid developing any complications, it's important to take care of yourself and follow postoperative instructions.
What Are the Benefits of a Tummy Tuck?
If you're considering getting a tummy tuck, you're probably wondering what the benefits of the procedure are.
Here are some of the main reasons to consider it:
A tummy tuck will help you regain your confidence
You'll be able to wear your clothes better after the procedure
You'll feel comfortable in your skin
Your clothes will fit better, and you can dress however you want!
The tightening of the muscles that support your abdomen and lower back, helps relieve back pain.
Improves overall self-image by giving you a more toned abdomen
Facilitates physical activity, including running and other strenuous activities
Frequently Asked Questions
What Is a Tummy Tuck?
A tummy tuck is a cosmetic surgery that removes excess fat and skin from the abdomen. This procedure can be performed on patients who have had children, or for those who are simply unhappy with their body's appearance. The procedure is quick and relatively simple, but it requires some time to heal and recover.
What Kind of Pain Should I Expect After Surgery?
You should expect some discomfort and swell around your incision sites. This discomfort should decrease steadily over time as your body heals itself naturally over about two weeks following the surgery date.
How Long Will My Scars Last?
Scars will fade over time and become less visible as you heal. They may also be covered by makeup or clothing. If they're still prominent, they can be improved with a scar revision procedure.
Can I Drive Myself Home From the Hospital?
No! You should arrange for someone to drive you home after surgery and spend the next 24 hours with you. You should also avoid operating any machinery during this time.
How Does a Tummy Tuck Work?
First, your surgeon will put you under anesthesia and continue to make small incisions near your navel. Next, they will cut away the extra skin and fat around your abdomen, tightening your muscles underneath. Finally, they will close up the incision with stitches and bandages.
What Is the Recovery Process Like?
The recovery process after a tummy tuck is easy if you care for yourself as instructed by your surgeon.