Tips to Choose the Best Jewelry for Yourself
December 25th, 2021 by Catherine Marqueses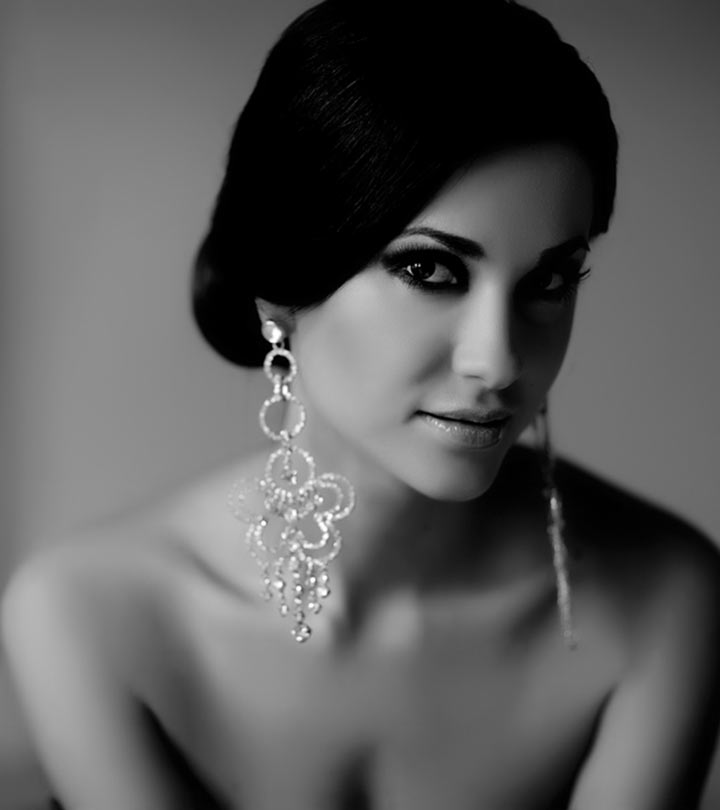 Jewelry is an essential component of an outfit, and selecting the right pair of jewelry can make your outfit elegant and gorgeous at the same time. If you do not understand how to blend your jewelry with different outfits, this article is entirely for you. 
In this article, you will understand various aspects which are significant while wearing an outfit with a set of jewelry. 
Accessorize Yourself Appropriately
To choose the best outfit jewelry combo for yourself, you have to try multiple looks. You will understand what suits you best. By mixing and matching you, you will realize which jewelry matches best with your outfit. 
Another thing which you have to consider is to match with the occasion you are going in. For instance, do not wear heavy bangles if you have to write them in your book the whole day.
Accessories you wear every day, such as bracelets and rings, should be medium-sized. It can be of silver, gold, or neutral colors. As these colors match all the outfits, you can always get yourself something comfortable and fancy at the same time. 
Jewelry and Outfit Color 
Colour plays a significant role when getting yourself a set of jewelry. You cannot mix and match all the colors together unless you look like a rainbow—silver and gold jewelry match all the outfits and grey, white and black colors.
You can even use a color wheel. In the color wheel, you will come across different color families. Try to choose jewelry of the same color family as your outfit—for example, lavender and purple. Even colored jewelry looks excellent. However, wearing two different colored jewelry would draw attention and make you look clumsy.
Express Your Style Well
The occasion you are getting ready for determines the jewelry you need to choose. The design of your outfit plays an important aspect. To create an ethnic look, you can get yourself heavy as well as oxidized earrings. 
You can get a simple necklace and stud earrings for a professional meeting, keeping it minimal and decent. 
For a classy look, you can pair diamond earrings along with a pearl necklace, ring, and a pearl necklace will make a statement. For creating a glamorous look, you can go for chandelier earrings as well as bib necklaces, and they will add up to your beauty.
 It may become difficult for you to initially choose the perfect pair of jewelry. However, once you try to figure out different combinations, you will gradually understand what suits best with your outfit and compliments your style.
Your Skin Tone Plays A Significant Role
Your skin tone plays a significant role when choosing a set of jewelry for yourself. You can look great by matching your jewelry with your outfit, but you can look fabulous if you match your jewelry along with your outfit and skin tone. 
Gold color jewelry best suits people with a warmer skin tone and dark hair. At the same time, silver jewelry is best for people who have a cool-toned skin tone. But do not hesitate to experiment with your outfits and jewelry. If you are willing to rock in something new, you should give it a try.
Necklines of the Outfit
The necklace is a center of attraction for every outfit, and it needs to suit your blouse, shirt, t-shirt, and fancy gowns. If your outfit consists of a v-shaped neckline, then it would be great to go with a V or a Y-shaped necklace along with a pendant. 
Turtleneck or cowl neck dresses do not look good with the necklace. But, if you wish to wear a necklace, you can go with multilayered necklaces. A low-hanging pendant will look just perfect for different necklines like jewel necklines, off-shoulder, and boat necklines. 
If you want to look fabulous in your square neck outfit, then an embellishment locket will be great. A petite pendant hanging in a thin chain will be just perfect for you. You can also go for Moissanite jewelry from trusted brands like Zen Moissanite
Wrap Up
Every woman wants to look perfect and make everyone a fan of their fashion sense. Jewelry plays a crucial role since it draws attention from everyone. You can rock entirely by choosing the best jewelry for yourself. 
Are you always confused about which pair of earrings to choose with? Which necklace is the best suited for your outfit? You can heave a sigh of relief since you are at the correct place. You will understand that your skin tone, necklines, and other aspects play a major role, and make sure you go through them carefully.