Fashion "Write For Us" Guest Post: Become A Blog Writer?
March 12th, 2020 by Brown Traci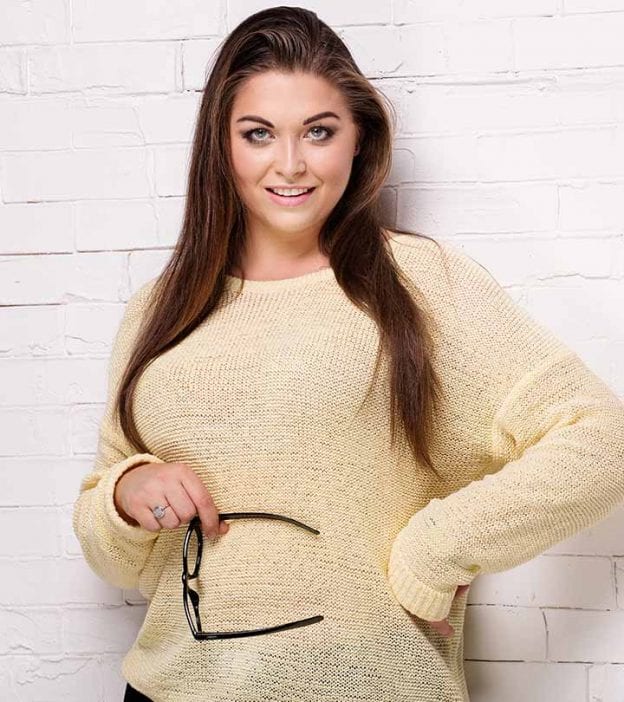 Write for us – Fashion
Welcome to Inkbeau, the glamorous world of Fashion and beauty. We dominate the lifestyle and health care niche as well. And we are in search of passionate and interested writers who can contribute to the glamour world by providing information, tips and tricks related to Fashion, beauty and health. All the writers are welcome who are willing to educate and guide the audience with their valuable and intriguing content. As we know, the Fashion world is a rapidly growing empire that has affected everyone in every aspect of their lives.
And Inkbeau plays a vital role in this world full of glamour by providing a platform related to fashion trends, fashion hacks, skincare and hair care tips and tricks, health and makeup etc.
If you have an inherent interest in such fields, or if you are a fashionista, then what are you waiting for? Inkbeau heartily welcomes you to join us and make your dream come true as a guest post writer by showing your talents to help and guide the audience in achieving the quality of life they want.
Through your words and by means of our platform, you can inspire the craving souls.
Know us ? Then Show us  info@inkbeau.com.
Know Us!
Our blogs and articles give the readers a very insight into the fashion world and keep them updated about the new trends. We are basically here to make every person look beautiful outside and inside. You can find well researched and captivating valuable content which will surely help you and guide you. All of your problems related to Fashion, beauty, and health can be solved here on our website Inkbeau. It is the best platform that serves the welfare of readers and always tries to answer their questions. We are always here for you.
We are seeking professional and interested writers, beauty and health experts, and fashion experts who want to change the glamour World and add value to the reader's life through words.
What's in it for you?
If you are a professional, you can build a great network through us and reach a mass at a time. If you are a newbie, you are also welcome to join us. You can expand your writing portfolio and get exposure and experience. You can boost our industry as well as your career.
Through us, you can convey your message to amass and present your thoughts and idea in a lucid and striking manner. You'll understand the readers better, which will help you in your future to connect with them easily.
Credits will be given to you, which you deserve, and we will also share your social media handle links and website links so that the readers can reach out to you. Basically, you will be promoted through us.
What's your pitch needs to be about?
We expect you to be interested in categories like Fashion, health, beauty and lifestyle. Especially your primary focus should be on the fashion niche. Trends change from time to time in this industry. You will have to stay updated. You need to write articles on fashion hacks and fashion trends. Moreover, all the information regarding Fashion should be in the articles in a lucid and striking manner. You will have to catch their attention and keep them engaged through your write-ups. Do not forget that in this rapidly changing world, your content should be relevant even after a period of time without compromising on contemporary fashions.
If you have a knowledge box on Fashion and will share each and every ounce of it with the world, then head into Fashion + write for us on your search machine and all hail to our site! You just have to visit the website and click on the write for us option. Please read the instructions below. After reading them, if you think that your fashion tips write for us blog post matches our expectations, you can submit your article following the guidelines at the bottom of the page:-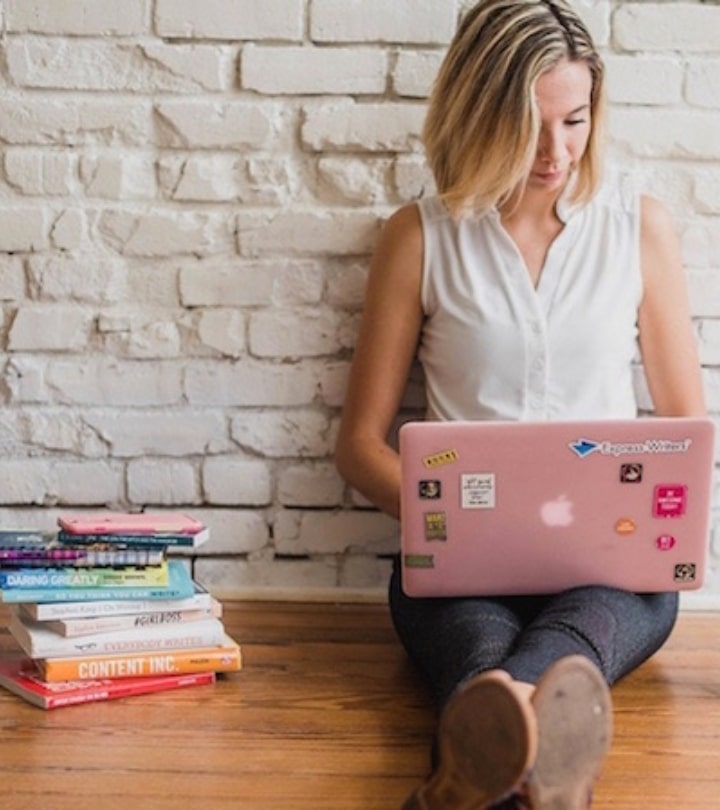 • The article should at least contain 1000+ words.
• The content should be precise, analytical and instructive, which must add value to the reader's knowledge. Also, it should be well researched, plagiarism and copyright infringement free.
• There should not be any grammatical errors, and punctuations should be used in appreciative places.
• We would highly consider articles that will have descriptive high-resolution images, gifs and videos because those contents look appealing and interesting. Those articles will have many chances to get published.
• Paragraphs should not contain more than three-four lines because it'll provide the audience with a better understanding of the content.
• Your write-ups should be authentic, original and unique. We would reject articles that have already been published offline or online.
• After submitting the article, you agree not to post the content anywhere else. The involvement of any third party won't be tolerated. The ownership of the contents solely belongs to us.
• We would reject topics if it violates our terms and conditions.
Does your guest post or article, or suggested post follow all the above guidelines? If YES, then become our guest blogger. The guest post to be submitted should be in word format. You can also search for us directly by typing the fashion "write for us" for Inkbeau on Google.
You can submit it to us at the following address: info@inkbeau.com.
If you have any queries, you can talk to us via provided means; we'll get back to you. Inkbeau wishes you all the very best.
You can also search for us directly by typing fashion "write for us" for Inkbeau on Google.
Note – We receive a lot of requests, and we want to attend to all. We will get back to you as soon as possible.
AHREFS SCREENSHOT: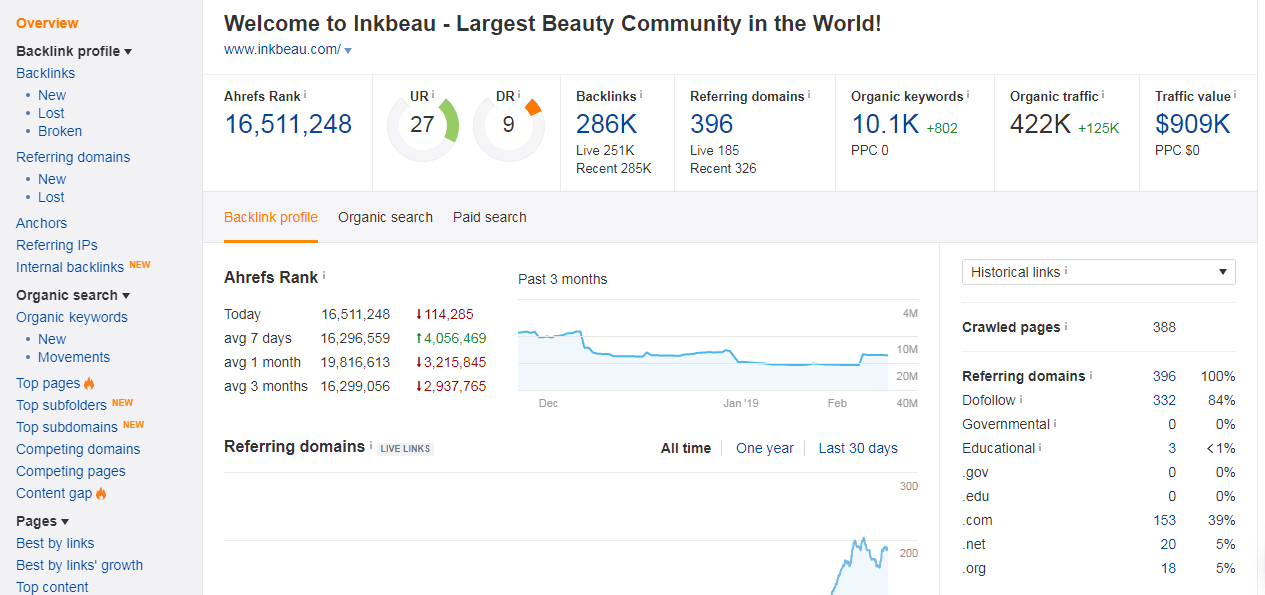 GLOBAL ALEXA SCREENSHOT:
MOZ SCREENSHOT: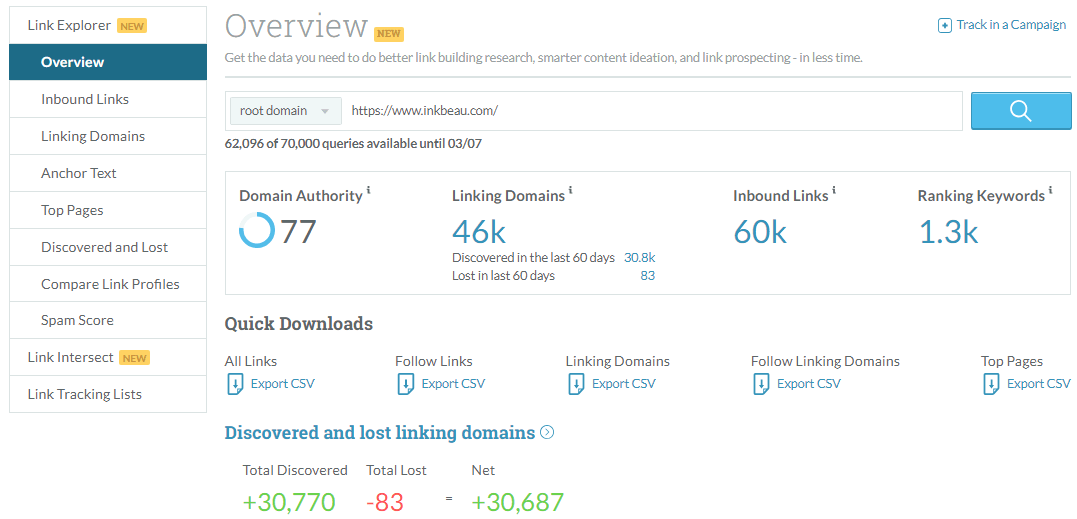 SECURITY: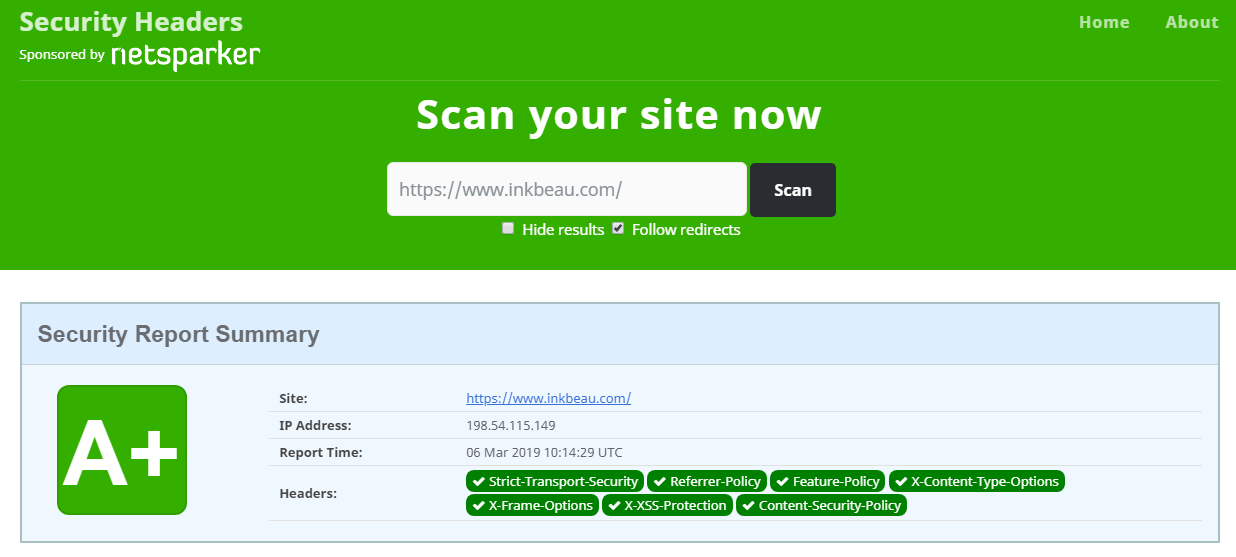 SEMRUSH: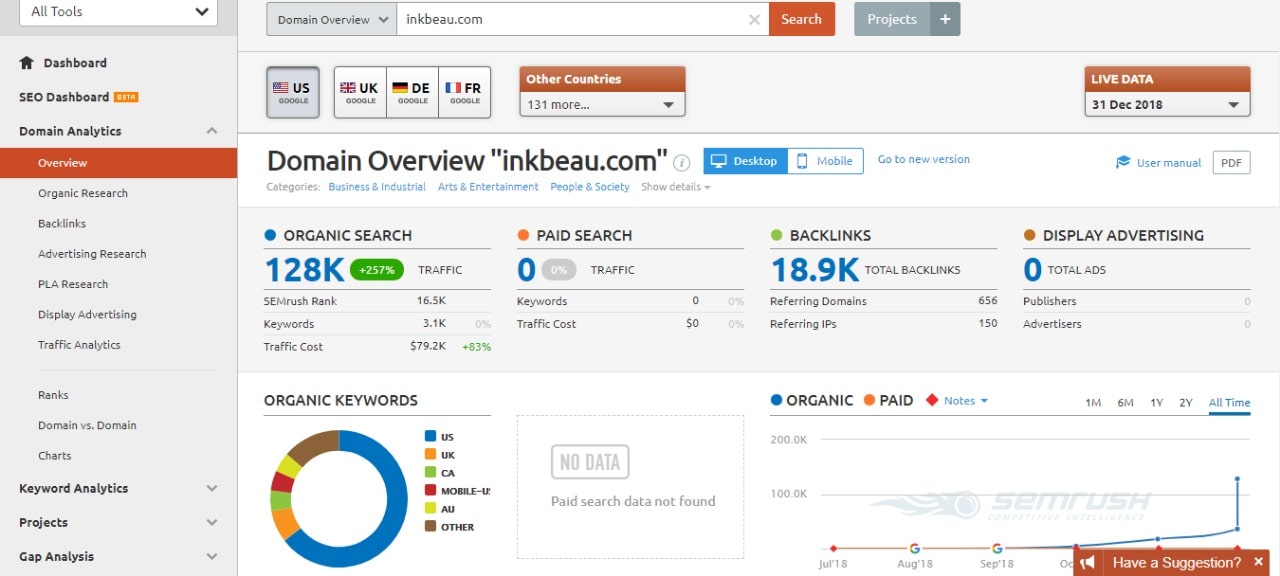 Our Other Services:
Makeup + Write For Us + Guest Post
Health and Wellness "Write For Us"