The Benefits of Wearing Unlined Bras
July 29th, 2021 by Catherine Marqueses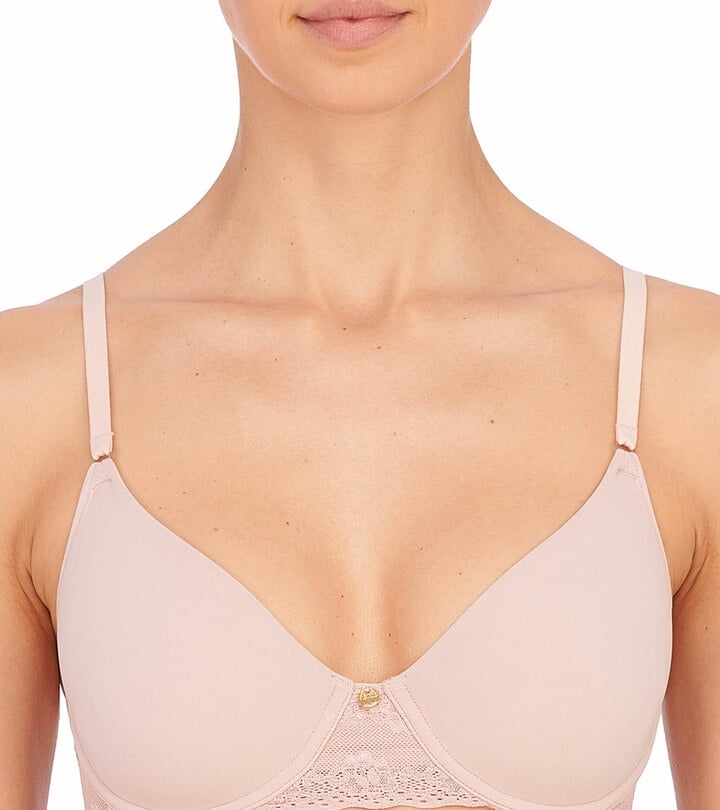 Bras form an important part of our clothing section to give us a perfect look but finding a perfect fitted bra could be hard. There are multiple kinds of bras available but the unlined bra is one of the most widely used among them. An unlined bra is made with only one layer of fabric across the cups. They do not have any padding or foam inside the cups. These are super-light bras that are designed in a way to follow the natural curves of the breasts. It is popular for its sheer comfort. These types of bras can be wire-free or can have underwires. It does not feel bulky because it is made with less fabric. It has a design that feels lighter on the body. After all, these are made primarily for comfort.
People frequently mistake these bras for sheer fabrics. However, it is only a mistaken belief. The unlined bras are available in a variety of fabrics, allowing you to select the best one for you. The materials used in them could be cotton, satin, lace, and nylon. But considering less coverage means less modesty, wear an unlined bra only under layered tops and thicker knits. 
If you are looking for a more natural shape, then feel free to choose the aforementioned bras. It works just as well under a flowy blouse as under a sweater dress.
Types of Unlined Bras
The two most common types of unlined bras are-
Unlined bralettes are easy to wear, comfortable, and supportive bralettes
It is a popular and fashionable style of indicated bra. They can be smooth and contoured, like true bralette styles. They are designed with pretty swirls, like lacy backs that look attractive under floaty or loose tops. Although these are wireless, they can still provide a very good hold for larger-chested women.
Unlined demi bra comes with romantic silhouettes that offer minimal coverage
It will be good for women with slope-shaped breasts. However, for others unintended demis can be a bad experience because they are translucent, thus show-through can be a concern. Nevertheless, a partially lined version can solve this problem.
Benefits of unlined bras
Perfect shape for your breast
Its main benefit is that it does not make your breasts look bigger or sculpt your breasts. Padded bras overstate the shape of your boobs. But that's not the case with unlined bras.
Support
These types of bras stand out due to their ability to support your breasts, at the same time, the natural shape of your breasts.
Diverse Style and size
They come in a diverse set of styles and sizes. The common misunderstanding among people is that these bras are only made for small-breasted women. If you have a large cup size, then find yourself an unlined bra that has an underwire. And if you don't want an underwire, then you can also look for a style with a wide underband. It provides additional support to flaunt your natural silhouette.
Perfect Touch to your outfit
It can be a valuable purchase as you can pair it with a variety of outfits. They are very comfortable to wear at home or for sleeping, but also good to wear on a date night. They are light, thus they don't feel heavy on the chest.
Sexy Look
They are sexy enough, hence they are the best lingerie for your beach vacation. However, they do not work well with skin-tight tops. Because the lace on the bra may appear very lumpy underneath the shirt and the nipples may show through. Thus, with unlined bras, you wear shirts made up of a thicker material.